The pop group of Suzy, miss A, is making special cameo appearance in KBS2 drama series Dream High 2.
Suzy said through interview that she is enthusiastic audience of Dream High 2, and that the pop girl group miss A which she belongs to is going to guest starring in the TV series. They will appear as the popular K-pop group miss A on the stage of Super Idol to encourage the students of Kirin Arts High School.
Suzy has been very busy with with the publicity activities for miss A's new songs and her movie, yet despite the busy schedule, she spent sometime for the cameo. It's reported that she received a warm welcome when meeting with production team which she has not met for a long time.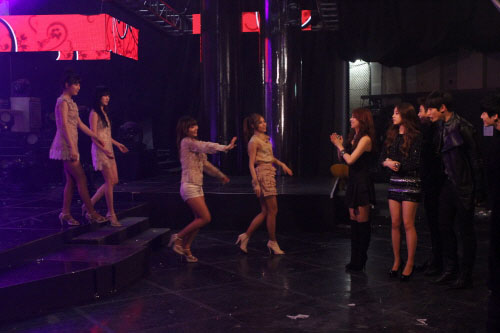 The cameo of miss A and Suzy will broadcast on episode 15 broadcast on March 19th, 2012. They're the last actors who will cameo in the drama series. In the episodes, Super Idol audition will stage the last mission of 'song of a person.'
via Osen