miss A member Suzy is staging a kiss scene.
Suzy is making a special appearance in episode 26 of KBS2 daily sitcom I Need a Fairy (official name: Sent From Heaven) that is broadcast on April 3rd, 2012. Suzy is starring in a role who is dreaming becoming an actress, where she encounters the son of president of 2H Entertainment Company (Cha In Pyo), Kook Min (Park Min Woo), attracting attention of the viewers.
The photos of Suzy falling into the embrace of Park Min Yoo were published. Especially the photo of Suzy kissing the cheek of Park Min Woo who has a poker face has raised the anticipation of the audience to the plot.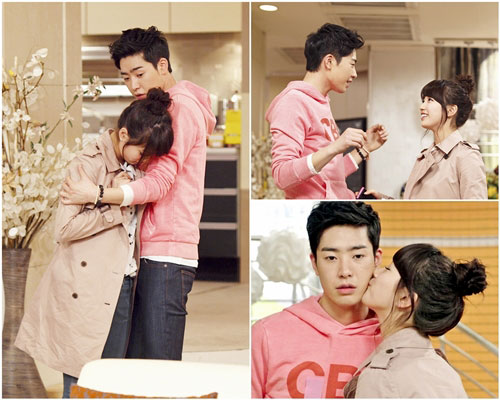 An official of Sent From Heaven said, "During the beginning of the shooting, Suzy and Park Min Woo were feeling rather embarrassed, but later they quickly went into the roles, pairing perfectly, and performed an interesting story for everybody."