On March 30th, 2012, KBS2's daily drama series I Need a Fairy (Sent From Heaven) published the stills of miss A girl group member Suzy on the scene.
Suzy, who is recently well known through TV series and movies, is making a special cameo appearance in I Need a Fairy. The audience has pay great attention to her appearance as can be seen from the ranking list of search time search keywords of various portals. Therefore, the photos from the scene published on March 30th, 2012 also received atention from the netizens.
In the published photos, Suzy was seriously analyzing the script alone. In another photo, she was practicing the script with co-starring actor Park Min Woo. The release of photos has increased the expectation to the plot.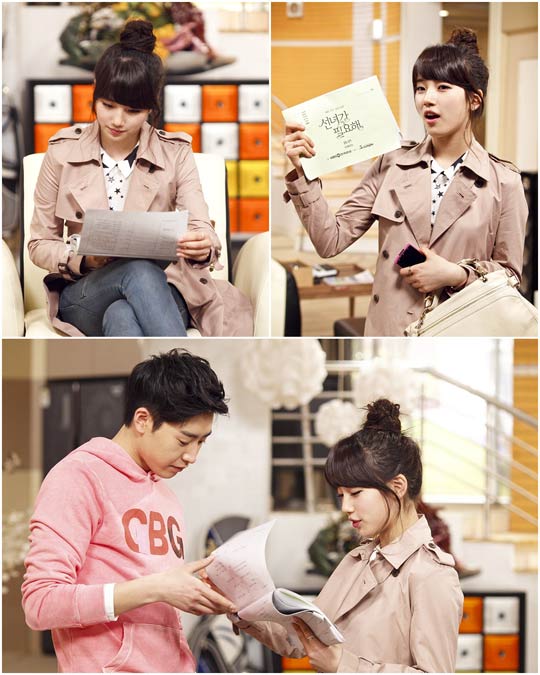 Suzy is playing the role of aspirant to become an actress, although the skill is poor but full of confidence, taking heart of grace together with Cha Kook Min (Park Min Woo) who also dreams to be an actor. The role is very funny, and thus the audience has a sense of anticipation.
The production company of I Need a Fairy said, "From rehearsal to the end of filming, Suzy left deep impression with her serious look. Suzy is displaying her lively charm through I Need a Fairy, do support and look forward to it."