The photos of steamy bed scene between T-ara member Eunjung and Baek Sung Hyun in JTBC drama series Queen Insoo which broadcast on January 21, 2012 has become the hot discussion topic among netizens.
Recently, the photos with the title of "Eunjung Bed Scene" was posted on a website, attracting attention. In the photos, Ham Eun Jung and Baek Sung Hyun lie on the mattress to chit chat, the posture of their naked upper half body that glued to each other is flushing the viewers. Eun Jung is showing the side of boldness that never been shown on stage or in other variety entertainment programs. Moreover, the image of audience on Baek Sung Hyung is still remained on his child actor era, so the ambiguous sexual posture of them is even more shocking and stimulating imagination.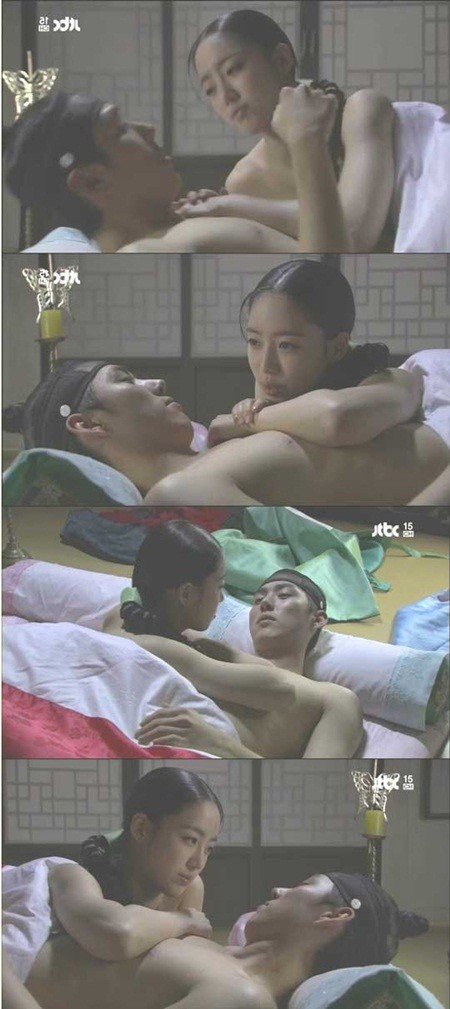 Netizens commented, "I have doubted my eyes, it's so surprising," "The body is Baek Sung Hyung is good," "I'm surprised that an idol can shoot such kind of scene," "Should be very embarrassed when shooting," and so on.
via TVDaily