The member of pop girl group T-ara, Ham Eun Jung, was insisting to continue performing on stage on her comeback performance by bandaging and spraying with analgesic, the professionalism is commendable.
The brokerage agency of T-ara said that Eunjung had hurt her legs in 2011 MBC Gayo Daejaejun held on December 31st, 2011. On Music Bank program on January 6th, 2012, when performing the new song Lovey-Dovey, the ankle was injured again, and Eunjung was brought to hospital for physiotherapy directly after the end of performance.
But Eunjung was still participating in the performance at MBC Music Center on January 8th, 2012. Before going on stage, in order to ensure the success of performance, Eunjung checked her bandage again to see if it's wrapped tightly. And in order to participate in SBS Popular Songs on January 9th, 2012, Eunjung has to go to hospital for treatment on the eve of the day.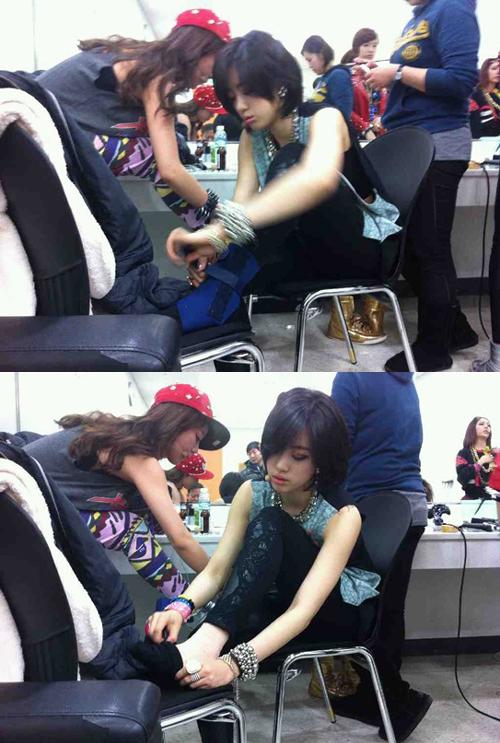 In addition, T-ara's new song Lovey-Dovey has occupied the top position in various major music charts, and on January 10th, 2012, the second edition of the song's MV will be released. Eun Jung is also appearing in JTBC's weekend drama Queen Insoo.