Park Jiyeon who is starring in Dream High 2 is becoming the new generation of "fashion princess" due to the ever-changing styles in Dream High 2.
The appearance of Ji Yeon who is playing the role idol singer in the drama is stylish and ever-changing, reflecting the infinite charm of Korean stars. And her beauty in the drama has also become the focus of attention of everyone.
Park Ji Yeon who is playing the role of Lian who is dreaming of becoming the Queen of Cannes always change her styles and various accessories in the drama, and her every styles have became the highlights that attracted the viewers. No matter it's leopard skin outfit or innocent strawberry hairpin, Jiyeon has perfectly interpreted, she is worthy of been called the new generation of 'idol princess."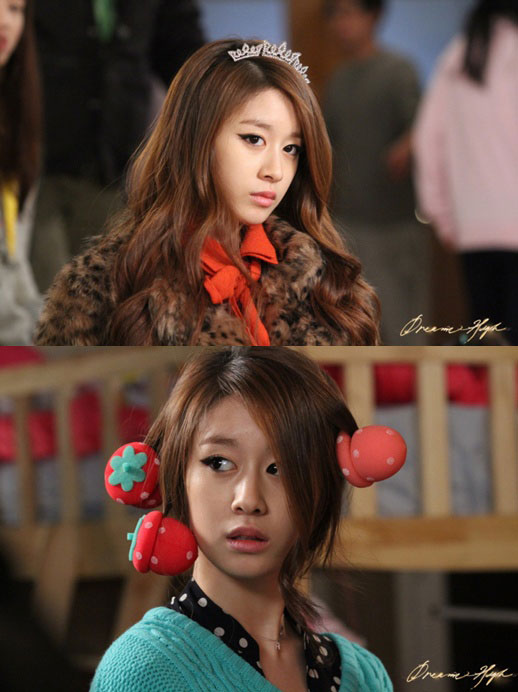 Dram High 2 is centered around the survival story of Kirin Arts Academy, and the drama is broadcast every Monday and Tuesday night.