The Teen Top group member C.A.P and ChunJi are parodying the national drama The Moon Embracing the Sun.
Teen Top is expected to show the parody on The Secret Island program on Mnet. The Secret Island is a variety show where the members of Teen Top complete a variety of tasks on Jeju Island.
Teen Top is challenging the acting in The Moon Embracing the Sun after receiving the comedy roles they're playing during the filming for the show.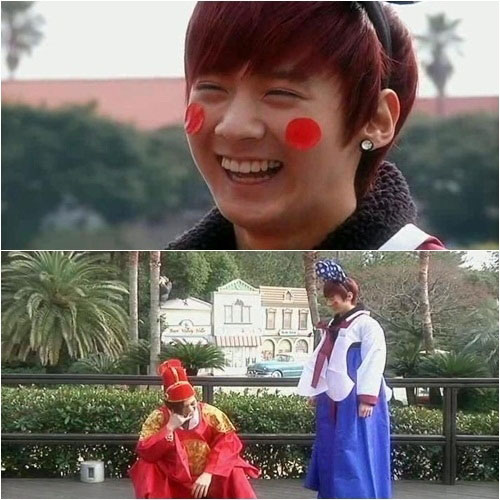 Teen Top's C.A.P and Chun Ji are playing the king Lee Hwon and Yeon Woo in The Moon Embracing the Sun respectively, and must muddy together with the ingredients of comedic characters. The 4-dimensional roles provoked laughter.
During the process of completing the task in the program, the real inner feelings of the members and the natural instinct for the success and cooperation are revealed, showing the interesting sense of entertainment.
Teen Top's The Secret Island is broadcast at 5pm in the afternoon of February 29th, 2012.