The quadruple expressions of actress Lee Jin has became topic of discussion.
In KBS 2TV Wednesday and Thursday drama series Glory Jane (Young Love Jae In / Man of Honor), Lee Jin who shown charm of pride has made public her image of mischievous, free and easy at the shooting venue.
In the Glory Jane, Lee Jin is playing a role of cool city girl with distinctive fashion sense, and has shown natural and unrestrained, but at times indifference appearance. But in front of Young Kwang (played by Chun Jung Myung) whom there is good feeling, she can't show the cool look, exuding two completely different charms.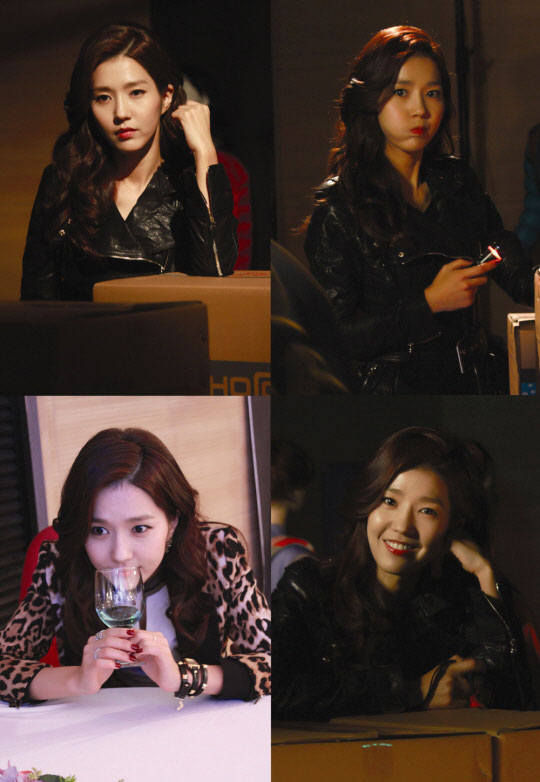 In a shooting that was done on November 12th, 2011 at a fashion center at Sindang-dong of Seoul, Lee Jin was wearing a leather jacket which completely revealed the curve of her body figure, attracting the attention of the crews, and the free and easy personality of Lee Jin was making the atmosphere at the scene very harmonious.
On the photos of the day that been made public, Lee Jin was either put on a post with a distressed look, or showed a cute expression holding the filming prop torchlight and drumming the cheek, or smelled a cup of drink revealing curious look, or showed her bright smile to the camera, enough to feel her love and joy for the filming.
After seeing the photos, netizens responded, "The handsome, free and easy look of Lee Jin is very nice," "From the expressions of Lee Jin can see many charms," "Can be so joyful at the filming location is so handsome," "Fall into the new charm of Lee Jin," and so on.
In addition, what kind of relationship will be developed between interviewer of Great Trading Company in Glory Jane, and Chun Jung Myung who fights to enter the company, is also gathering the concern of the viewers.
via Donga