Synopsis Summary for Episode 12 of The Moon Embracing the Sun (The Moon that Embraces the Sun / The Sun and the Moon)
Title: Road of Tears
Yang Myung is looking at the back of king Lee Hwon and Wol, and turns around to leave.
Yoon Dae Hyung is thinking about the purpose of having royal patrol in plain clothing.
Wol who decides to leave Seongsucheong think of Hwon who smiled happily in front of her, and requests to state shaman for the one last time to allow her to enter the palace.
On the other hand, Queen Dowager Yoon passes on message that the date for the consummation of king and queen marriage is set at 4 days later, hearing the news, Bo Kyung smiles knowingly.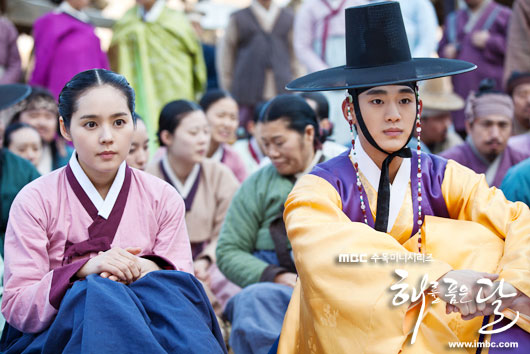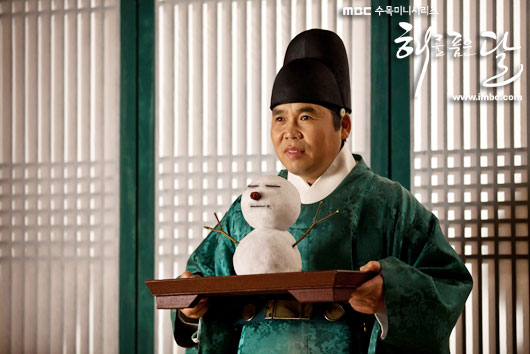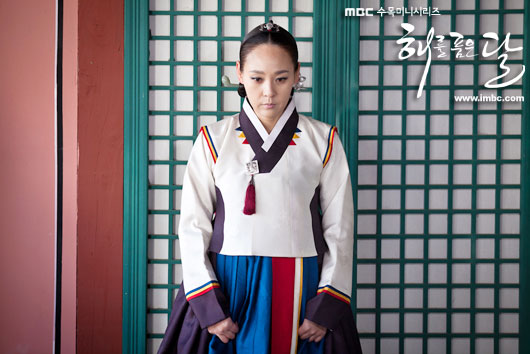 The Moon that Embraces the Sun Episode 12 Preview Video