MBC TV announced on the afternoon of the March 6th 2012 that the last 2 episodes of The Moon Embracing the Sun will not be broadcast as planned. The March 7th and March 8th which originally scheduled to broadcast the final 2 episodes will air the highlights of the drama instead. As for when the last two episodes will be broadcast, MBC said that for the time being, it's unable to be determined.
The union of MBC began to strike on January 30th, 2012, demanding the MBC president to resign. Majority of entertainment programs on MBC stopped normal broadcast because of the strike incident, only the drama series continues to maintain a normal broadcast due to its special nature. But MBC recently took retaliatory measures to dismiss staffs to participate in union activities, leading to the further escalation of conflict between union and the TV station, leading to the drama directors to also join the strike in thee end, pulling out from the drama series that are currently being shot.
PD of The Moon Embracing the Sun tweeted on the afternoon of March 6th, 2012 about his feelings on quiting the filming of The Moon Embracing the Sun. He said, "Make this decision after repeated considerations, it's a very difficult decision for me. I hope everyone can understand my feelings. I will not evade my own responsibility, so please wait for a while for the time being."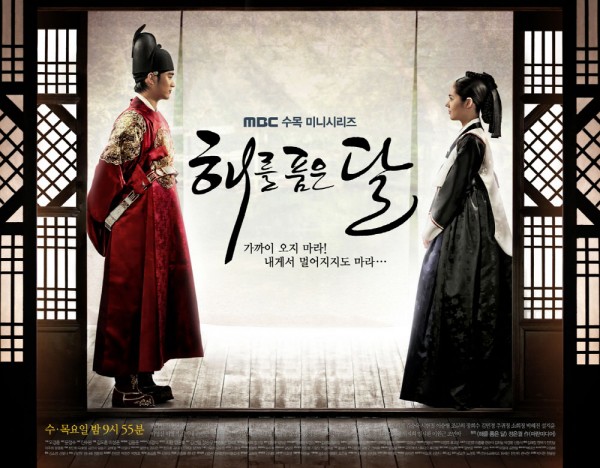 The screenplay for the last episode of The Moon that Embraces the Sun was just completed on March 5th, 2012, and none of the scenes was shot yet. In the absence of the director, when can the drama resumes its normal filming has become an unknown. MBC TV decided to use the special highlight recap episodes to replace the last two episodes of The Moon Embracing the Sun originally scheduled to broadcast this week.
As for whether The Moon Embracing the Sun can broadcast its grand finale next week, MBC TV said that for the time being, it's impossible to determine.
via Nate