The MBC hit drama The Moon Embracing the Sun not only let the values of the actors who starring in the drama to go straight up, but also let the share prices of many companies that involved in the production of the drama to rise.
The newest statistics in late February 2012 shown that the share price of the management agency of Kim Soo Hyun has risen 25% after the debut of The Moon Embracing the Sun, while the production company of The Moon Embracing the Sun also rose 16% in the two months that the drama broadcast.
Previously, when mentioned about the KeyEast company, the people first thought about is either Bae Yong Joon or Bae Kim Hyun Joong. But in recent months, Kim Soo Hyun becomes the most popular artist of KeyEast. With the increasing popularity of The Moon Embracing the Sun starring Kim Soo Hyun, the KeyEast's stock price has increased steadily, and in the last month it has risen as high as 25%. When comparing with the stock price at the end of 2011 before The Moon Embracing the Sun debuted, the stock price rose more than 40%. percent, compared with the end of last year before the launch of" The moon embrace of the sun, shares rise more than 40%.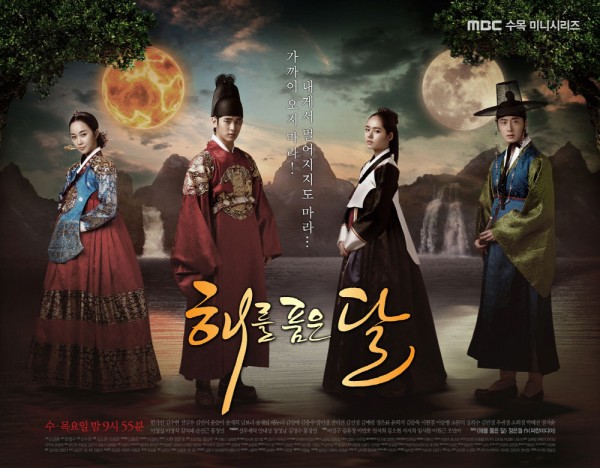 A staff of KeyEast company said that in the past people bought the company stock largely because of Bae Yong Joon and Kim Hyun Joong, but most people who recently invested in the company are optimistic about the future development of Kim Soo Hyun in entertainment industry of Korea, so it can be said the rate of increase of the stock price is representing the confidence by the people towards Kim Soo Hyun.
The company that benefited from The Moon that Embraces the Sun does not just limited to KeyEast. The stock price of the drama's production company, Pan Entertainment also rose 16% in the last month. Especially on February 23rd, 2012, after the news of The Moon that Embraces the Sun been exported to 7 Asian countries with highest price in history, the company share price rose 10.14% in one day.
via MyDaily