The popular MBC drama series The Moon that Embraces the Sun ignores the call to go on strike, and is expected to continue shooting normally.
The people related to The Moon that Embraces the Sun said, "Although the MBC labor union has announced the strike, but we have not received special notice, so now there is no difference from the past, the shooting is done as per normal."
MBC labor union requests the resignation of the president Kim Jae Chul, and decides to go on strike from January 30th, 2012. In the vote on strike held from January 19th, 2012 to January 27th, 2012, there were 83.4% of the employees participated in the poll, of which 69.4% employees agreed on the strike.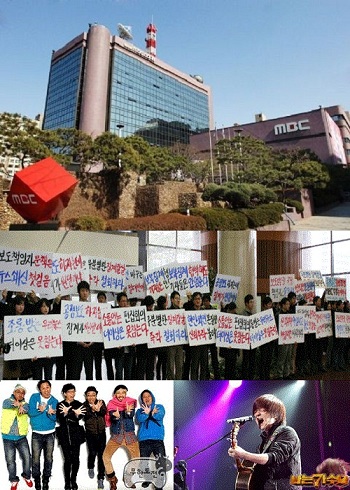 If the strike goes on, the variety shows will be affected more, as the entertainment variety shows of MBC are mostly self-produced, and the programs are recorded and aired live, so there is no pre-recorded archive. But effect on TV series is relatvely small, as most of the drama series is produced by production company, and not by MBC.
During the strike on 2012, most TV series continued to broadcast normally.
In addition, MBC executives said that the strike is illegal, and the company will take a hard-line attitude towards the matter.