In the aftermath of general strike at MBC, The Moon Embracing the Sun drama series that has only 2 episodes remaining to its grand finale is been replaced special planning programs in lieu of the highly anticipated last 2 episodes.
In the telephone conversation with 10Asia, an official of MBC said, "Special featured programs will be aired tomorrow (March 7) and day after tomorrow (March 8). The exact schedule will be released when it's prepared."
The decision to broadcast special program in lieu of actual drama becomes inevitable after the director of The Moon Embracing the Sun, Kim Do Hoon, announced on March 6th, 2012, to fully participate in the strike on MC.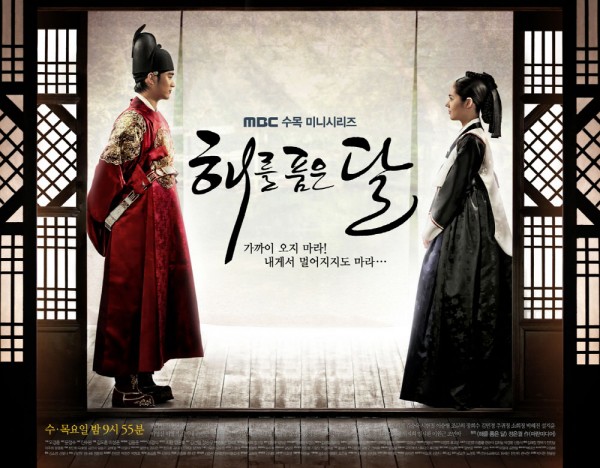 The MBC labor union tweeted on the monring of March 6th, 2012 to spread the news, "The Moon Embracing the Sun's PD Kim Do Hoon, God of War's PD Kim Jin Min, Feast of the Gods' PD Lee Dong Yoon, and Just Like Today's PD Kim Dae Jin officially joined the general strike. All the directors of main MBC dramas have joined the strike!"
Accordingly, the change to the premiere of succeeding drama The King 2Hearts starring Lee Seung Gi and Ha Ji Won that is scheduled to begin March 14th, 2012 following the end of The Moon that Embraces the Sun, is inevitable.
In addition, the highly anticipated full-fledged battle of three territorial TV stations for Wednesday and Thursday drama of MBC's The King 2Hearts, SBS's Rooftop Prince staring Park Yoochun, Han Ji Min and Lee Tae Sung, and KBS2's Man from the Equator starring Uhm Tae Woong, Lee Bo Young and Lee Si Wan that starts at the same time no longer able to be seen.
via Asiae