Synopsis Summary for Episode 13 of The Moon Embracing the Sun (The Moon that Embraces the Sun / The Sun and the Moon)
Title: Witch Hunt
Hwon who is about to consummate with Bo Kyung is hit with unidentified curse, and collapsed, the place is in an emergency.
Bo Kyung is full of grudge to Hwon who let her humiliated. Together with Yoon Dae Hyung, they plot the conspiracy to frame Wol as the cause of the curse and to dishonor Hwon.
In order to solve the secret of tangled and complicated death of Yeon Woo, Hong Kyu Tae pays a visit to imperial hospital.
Wol is framed for committed high treason and is taken to Uigeumbu (the royal investigation bureau and secret police).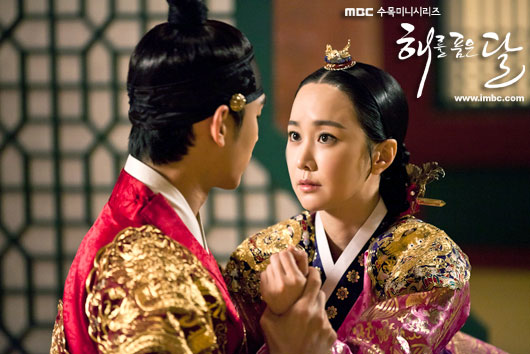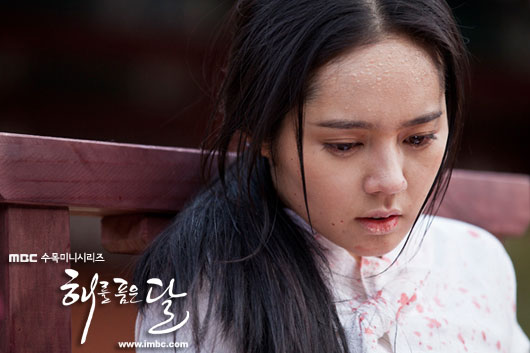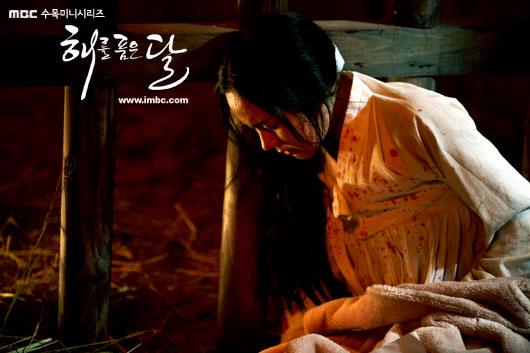 The Moon that Embraces the Sun Episode 13 Preview Video