The Moon that Embraces the Sun is unstoppable.
Until January 11th, 2012, MBC's The Moon that Embraces the Sun (The Sun and the Moon) directed by Kim Do Hoon and Lee Sung Jun, and screenplay written by Jin Soo Wan, which only has 2 episodes been broadcast has started to receive request for extension in continuous stream.
The possibility of the extension of The Moon that Embraces the Sun is in discussion, but not necessarily success, but the cry that "history drama of only 20 episodes is too short" raises further.
The attention by the viewers for The Moon that Embraces the Sun is increasing everyday. Solid plot, and the vivid child actors have made the TV series received a lot of love. Jin Soo Wan who wrote the script is also a well-liked popular Korean-Japanese writer whose representative work is Capital Scandal. The script is praised as dense with heightened tension. Especially the interpretation of the characters by young Hwon (Yeo Jin Goo), Yang Myung (Lee Min Ho), Yeon Woo (Kim Yoo Jung) Heo Yeom (Lim Si Wang) exceeded the charm of original novel.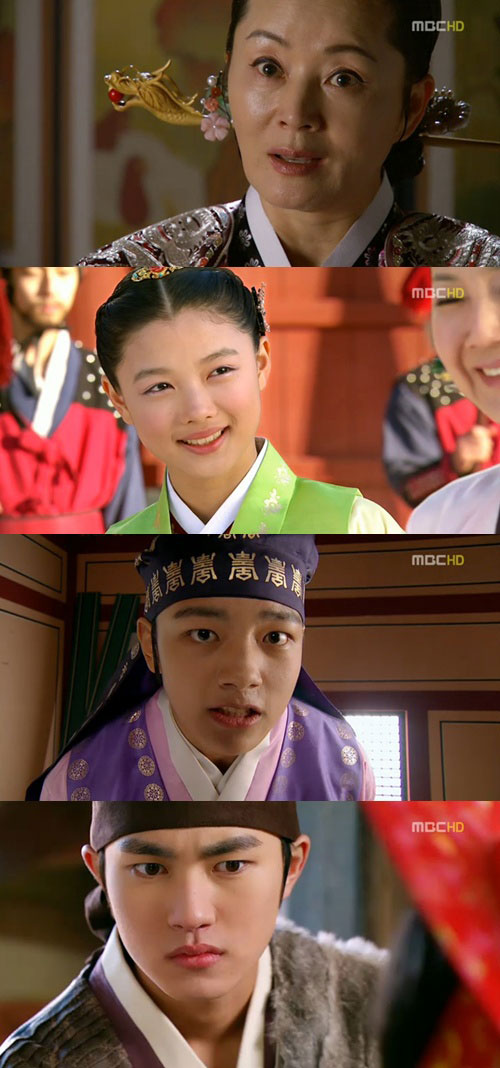 In addition, the charm of child stars which firmly grasps the audience cannot be ignored. The love of Hwon (Yeo Jin Goo) and Yeon Woo (Kim Yoo Jung) is happening under situation that does not burdensome, moving people's heart. The cute unrequited love of Princess Min Hwa (Jin Ji Hee) to Yeom (Lim Si Wan) is portrayed vividly. "Handsome Flower Boys Gang of Four" – Yeo Jin Goo, Lee Min Ho, Lee Si Wan and Lee Won Geum successfully attracted many viewers, especially female audience.
As mentioned above, acting plus the story make The Moon that Embraces the Sun has strong firepower on debut. According to AGB Nielson Media Research company, the rating of first episode aired on January 4th, 2012 is 18.0%, while second episode is 19.9%, setting the highest record. It's getting overwhelming victory in the battle between Wednesday and Thursday drama series that broadcast at the same time slot, braking the brutal history of MBC which is always on the losing end. So in the short term, the momentum of The Moon that Embraces the Sun will continue. With the third episode not yet broadcast, many people has concerned about the final ending, and flocks to request for extension.
via Yahoo!