Korean drama The Moon that Embraces the Sun (The Sun and the Moon) has achieved ratings of close to 20% on national average with just two episodes aired, completely sweeping away the declining tendency of previous drama Me Too, Flower! The Moon that Embraces the Sun is leading with ratings that almost double of other two dramas broadcast at the same time slot, and the result has exceeded expectations of many people, including Korean actress Moon Geun Young who declined the role.
The Moon that Embraces the Sun is adapted from novel of the same name by author Jung Eun Gwol who also wrote the novel that is been adapted as hit drama Sungkyunkwan Scandal. It tells the love story between the king Lee Hwon and the witch Wol (Moon aka Yeon Woo).
Moon Geun Young was originally the first choice for the role that is supported by fans of the novel. Even the production company of the drama regarded Moon Geun Young as the only casting candidate for the role of "Wol" (Moon aka Yeon Woo), and invited her to act in the drama.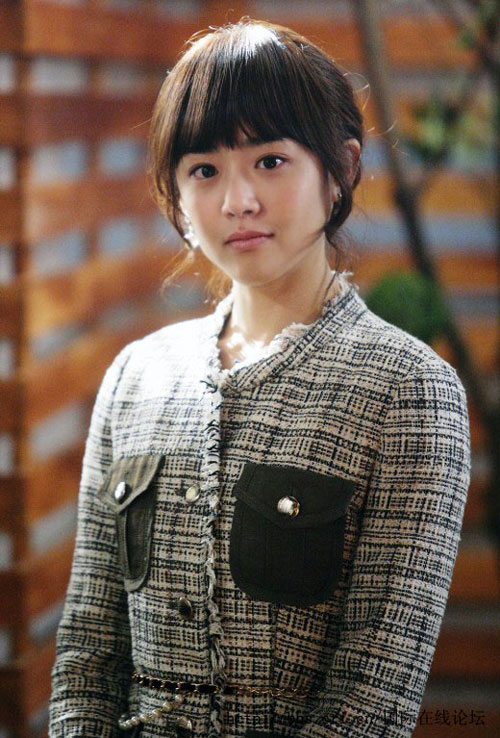 But according the source in production company, the team of Moon Geun Young proposed the suggestion to change the cast on the ground that the popularity and awareness of lead male actor is not high enough. Both sides failed to negotiate to bring differences in line, and eventually producer had to give up on Moon Geun Young.
Note: According to Nate, back in June 2011, the agency of Moon Geun Young has denied the rumor that Moon Geun Young is going to appear on The Sun and the Moon, and has clarified that Moon Geun Young has never been contacted about the drama, nor invited to join the drama as cast.