The Yeon Woo who is playing by Han Ga In finally recovers her memory, but the development of the plot did not make the viewership ratings to exceed 40%.
According to AGB Nielsen Media Research agency, the episode 14 of The Moon that Embraces the Sun broadcast on February 16th, 2012 is 37.6%.
The rating drops slightly by 0.8% from the 38.4% achieved a day ago. There is high expectation for The Moon that Embraces the Sun to break its highest ratings record to above 40%, but ultimately the ratings suffered a drop for the first time since the series started its run from January 4th, 2012.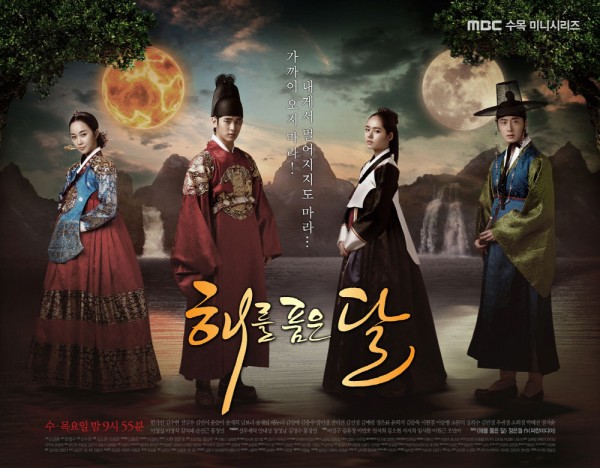 During the day's broadcast, Wol regains her past memories.
On the other hand, two other dramas broadcast at the same time, SBS's Take Care of Us, Captain gets the ratings of 6.5% while KBS2TV's Wild Romance gets the ratings of 5.0%.