The Moon that Embraces the Sun is braving the wind and the billows and marches forward courageously.
On February 1st, 2012, MBC Wednesday and Thursday drama The Moon that Embraces the Sun recorded the ratings of 34.5%, taking the shine off the cold wave that happens once in 55 years. Although the shooting schedule is pressing, and there are negative factors of cold weather and labor strike, but the drama still welcoming the third leap in ratings since debut (2.8%), dispersing all the worries.
However, behind the explosive popularity and continuous rising of the ratings of the drama, it's a tangled warfare on the filming scene. Cold wind and subzero chilling cold becomes the biggest enemy of the production team. Because of the uniqueness of historical drama, actors cannot wear thick clothing, so can only have body warmer heat pasted on whole body. In addition, because there are a lot of outdoor scenes, Han Ga In, Kim Min Seo and other actresses are all dress layers of thermal underwear to rush for shooting, and production team also follows the actors to place heaters everywhere.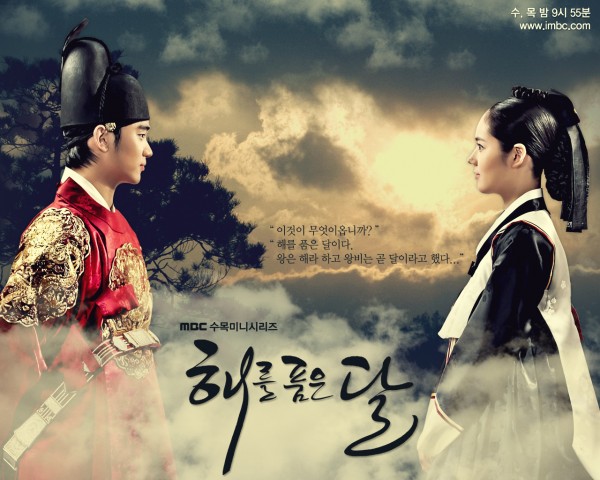 On the side of MBC, the labor strike of indefinite duration also let filming scene to fall into a tension, but director Kim Do Hoon and most staff crews have held their ground, continuing to shoot. Production company said, "Just in case, we have prepared support staffs, but so far, the shooting schedule has not major problems, although the negative factors continue to exist, but we intend to respond calmly. Shooting schedule has slowed down, in the beginning the actors were tension and stress, but now we have reached a consensus, 'seriously participate in' filming."
via Ilgan Sports