The subheading of episode 16 for MBC Wednesday and Thursday drama series The Moon Embracing the Sun is leaked to public, receiving much attention.
On February 20th, the official website of The Moon Embracing the Sun published the preview for the episode 15 broadcast on February 22nd, 2012. The episode subtitle is "once again two suns, two moons." This is also the analogy by shaman Jang Nok Young (Jun Mi Sun) for Lee Hwon (Kim Soo Hyun) and Prince Yang Myung (Jung Il Woo) who are likened as two suns, with Wol (Han Ga In) and Yoon Bo Kyung (Kim Min Seo) as two moons, showing a direct relationship.
In addition, episode 16 of The Moon Embracing the Sun broadcast on February 23rd, 2012 has the episode subtitle of "Identity of Wol," thus there is speculation that the true identify of Wol finally is been ascertained and exposed. Wol is in the situation that she has already learned of her real identity as crown princess Yeon Woo. However, Lee Hwon as well as everyone else has not known about it.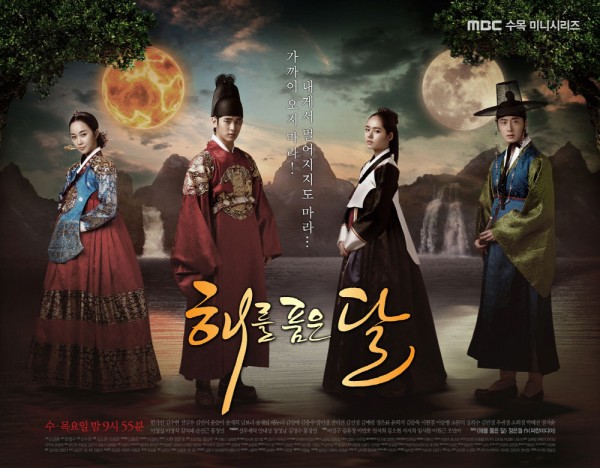 On the other hand, episode 15 broadcast on February 22nd, 2012 will air the scene of Lee Hwon orders the investigation into what's exactly happening on the night crown princess fallen sick and passed away.
via Hankooki