With the completion of the shooting for MBC hit drama The Moon that Embraces the Sun, PD Kim Do Hoon was expression gratitude to the actors.
Previously, Kim Do Hoon has tweeted his feelings of appreciation to Kim Soo Hyun, Jung Eun Pyo, Jeon Mi Seon and Kim Young Ae through Twitter. On the early morning of March 11th, 2012, PD Kim Doh Hoon was once again tweeted the farewell greetings to more actors through Twitter.
Director Kim said, "Yoon Hee Suk of Hong Kyu Tae and Yang Mi Kyung of Lady Shin been put to much trouble. The destiny of working together in the project, treasure it. Court lady Min, Kim Min Kyung also asked if today's the last. Before then didn't notice it… Sincere thanks."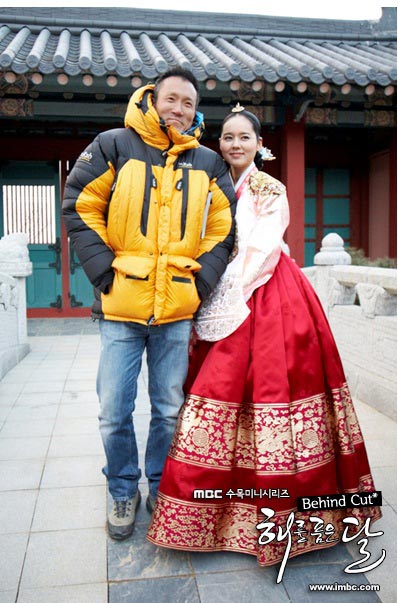 In particular, PD Kim Doh Hoon was praising and encouraging Han Ga In generously. Director Kim said, "The actress for our Yeon Woo and Wol, Han Ga In, who was suffering more than anyone else. Very grateful to you. During the difficult process, you have always maintained your smile to cheer us up. Breaking own limit and accepting new challenge not only touched me, but also moved others."
Han Ga In is playing two roles of Yeon Woo and Wol of same person in the drama. In order to match the image in the novel, her acting has received some harsh criticisms from viewers, although some other viewers have been praising her acting. When PD Kim Do Hoon was been interviewed by Star Today, he said about the acting of Han Ga In, "It's a very complication role, harder than anyone else. She has made a breakthrough in the reversal scene when Wol recovered her memory and sobbing."
On the other hand, due to MBC union strike, the ending of The Moon that Embraces the Sun been pushed back a week to end of March 15th, 2012.
via Nate