The PD of MBC Wednesday and Thursday drama The Moon that Embraces the Sun, Kim Do Hoon, has denied the plan for 4-episode extension of the drama.
On February 16th, 2012, in a call with SportsSeoul, PD Kim Do Hoon said, "It's a fact that the news for the extension of The Moon Embracing the Sun has been unstoppable, but there is no concrete decision nor any progress yet."
About the rumors on the 4-episode extension, he denied about it, "The extension has not been finalized yet, and I do not know how the specific figure comes about. This is the first time I heard about it. If it's an extension of 2 episodes, may not be certain, but if extending for 4 episodes, because there is possibility of stretching and elongated the story plot, so have to carefully consider about it."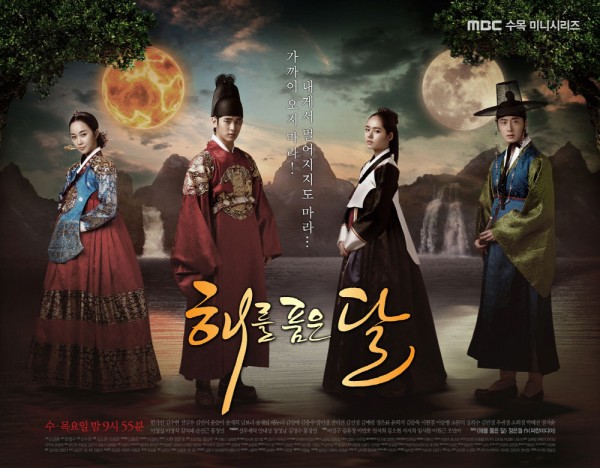 In the content of episode 13 broadcast on February 15th, 2012, Han Ga In is framed and interrogated with torture, but she did not use a substitute to play the role in the scene. After the shooting, Han Ga In was exhausted. PD Kim said, "In such a cold weather, after shooting tortured interrogation scene, Han Ga In still had a prison scene, really suffered a lot. That's why that day she caught a cold, so it's hard for whole day, but now the body has been better by a lot."
He added, "I know the actors have caught cold in the initial stages. Now the actors have no healthy issues," reassuring the fans.
The ratings for The Moon that Embraces the Sun episode 13 broadcast on February 15th, 2012 is 38.4%, breaking its own highest ratings record. It's around the corner to breakthrough 40% mark, as for extension or not, it's drawing the attention of the fans too.
via SportsSeoul