MBC TV Wednesday and Thursday drama series The Moon that Embraces the Sun is the drama of highest viewership ratings since KBS2 TV series King of Baking, Kim Takgu.
According to TnMS media research company on March 2nd, 2012, the rating for episode 18 of The Moon that Embraces the Sun broadcast on March 1st, 2012 is 47.0% for Seoul Metropolitan Area, breaking own highest ratings record.
The Moon that Embraces the Sun with only 2 episodes remaining has shown terrifying uptrend. In episode 16, it hit the rating of 45.5%, but the rating of episode 17 dropped to 36.1% as the show overlapped with 2014 FIFA World Cup third qualifying round match between South Korea and Kuwait.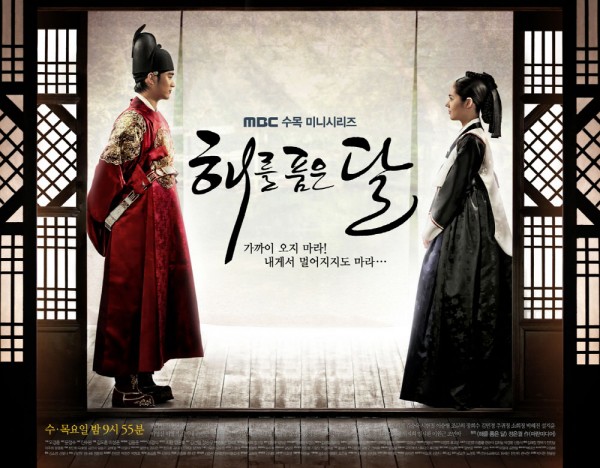 But on episode 18, the ratings once again soared to 47.0%, and is about to breakthrough 50%.
Based on Seoul Metropolitan Area, the drama series that managed to exceed 45% ratings since 2010 is King of Baking, Kim Takgu in its episode 26 to 30, with the last episode of King of Baking, Kim Takgu hit the highest rating of 49.7%.
In episode 18, the moment that achieved highest real-time rating was when Hwon and Yeon Woo went for a stroll at night, Hwon presented gift to Yeon Woo and they embraced (at 11:05pm), where the rating as high as 51.6% was recorded during the scene.
via TVDaily