Advance notice for the counterattack of the Joseon Dynasty crown prince Park Yoochun who is reduced to person who is unable to adapt to reality.
Park Yoochun is playing the role of Joseon Dynasty crown prince Lee Gak and modern times Yong Tae Yong in SBS drama Rooftop Prince.
In the premiere episode that was aired on March 21st, 2012, Lee Gak personally goes after the killer who murdered crown prince Hwa Young (Jung Yoo Mi) together with assistant Song Man Bo (Lee Min Ho), Woo Yong Sul (Jung Suk Won) and Do Chi San (Choi Woo Sik), but are unexpectedly been chased by assassins. During the process, they travel through time to come to the rooftop house of Park Ha in modern times.
The episode 2 aired on March 22nd, 2012 portrayed the confusion of Lee Gak gang in modern era. Then, the 3 subjects under Lee Gak's command follow the order of Park Ha to adapt to reality, but Lee Gak who always lives the life of crown prince refuses to listen to the order of Park Ha, becoming a homeless to hold onto his dignity. Park Ha constantly nags Lee Gak who refuses to work, and at the same time bullies Lee Gak who 'doesn't even pay for the meal.'
However, in episode 3 broadcast on March 28th, 2012, Lee Gak will use his own method to help Park Ha greatly. An official of Rooftop Prince said, "Lee Gak who is reduced to useless person will gain popularity among modern people beginning from episode 3 of Rooftop Prince."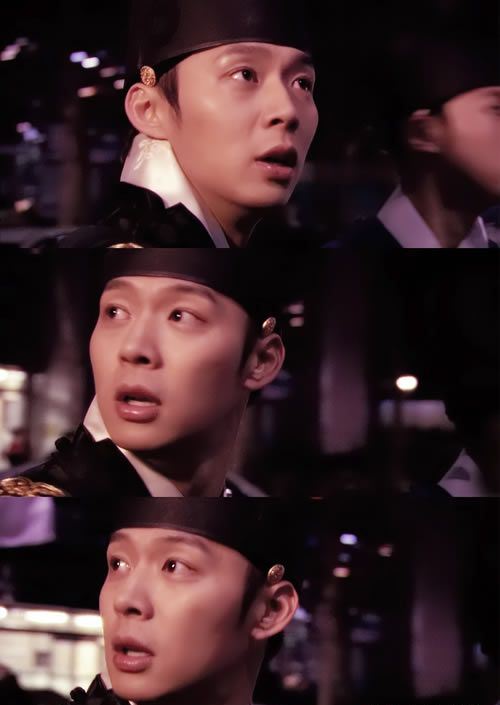 The official went on to explain, "Park Ha who is bitterly disappointed with Lee Gak also discovers the new face of him, and starts to look at him with new eyes. Although second episode showed the unfamiliarity of them from Joseon Dynasty in modern society, but they will use their own method to adapt to the modern life, and this is another interesting thing to look forward to."
The 3rd episode of Rooftop Prince which hinted on the counterattack of Park Yoochun broadcasts on March 28th, 2012.
via Nate