Park Min Young who plays the role of a positive girl in KBS2's Glory Jane (aka Man of Honor), has gradually "poisoned" the viewers with her positive appearance of always struggle for better future.
Through her mature acting, Park Min Young successfully shapes the image of Yoon Jaein in Glory Jane to be one that always cheerful and lively even though there is pain, winning the praises from viewers.
In the drama, when Jae In tired, she would raised her two fists in no time, and shouted self-motivation slogans. It is the image of her when shouting slogan that not only inspires the hearts of many men and women, but the slogan has also became "happy hypnotic language" of the audience.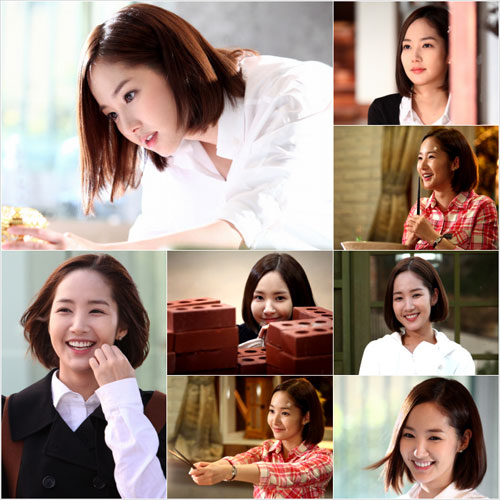 The producer said, "Park Min Young has portrayed the character of Yoon Jae In very well, almost perfect, nothing that can be found fault of. Not only in the drama, but in the filming set, Park Min Young is full of infinite compassion, always energetic."
In addition, in episode 8, after experiencing a period of twists and turns, Kim Young Kwang (played by Chun Jung Myung), Yoon Jae In and Seo In Woo (played by Lee Jang Woo) has finally passed the first round of interview of Great Trading Company successfully, auguring the future success story which will be full of obstacles. And with the consciousness of Jae In's mother slowly awaken, the prelude to a revenge plan is also being played.
Can Jae In learns her actual family background, and will the love between Kim Young Kwang and Jae In have any result, these has attracted the attention of the audience.
via Nate