10 years ago, Korean dramas is extremely popular in Asia, but they are giving an impression that one of the leading actor or actress will die in the end. But then later the variety of Korean drama has successfully overthrew the routine plot. After unexpectedly, after the high rating of Scent of the Woman with Kin Sun Ah starred as leading actress who is diagnosed with cancer at terminal stage, the new drama Live in Style is planned to follow the similar plot, causing audience instantly feels a sense of boredom.
Scent of a Woman has a unique themed story, where Kim Sun Ah decides to live the life of which only left with 6 months to the fullness after knowing she has cancer, and meet with a true life. The drama has interesting plots which allow viewers to watch the drama in relaxing way, and is obviously different from two major characteristics of Korean drama ten years ago, i.e. "must die, sad from start to finish" and "nothing else other than leading actor and actress." This allow Scent of a Woman to be sought after by audience, and continued to maintain its ratings in top 10.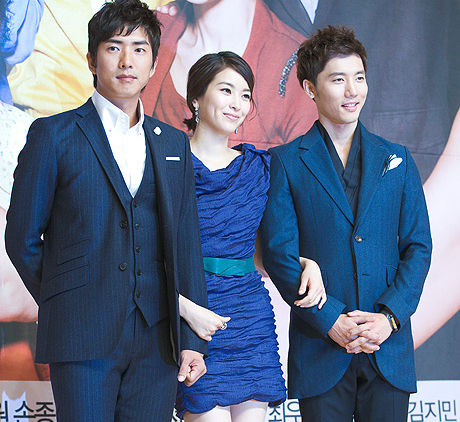 But one problem of Korean drama is unable to change another habit, that when a theme is popular, there will be immediately another drama with the same theme, hoping the viewers will like too. Live in Style which takes over the slot of Scent of Woman is also based on leading role which has cancer, where life of the family completely changed when the mother played by Lee Hyo Choon is diagnosed with lung cancer. Coupled with the casts of the drama is not as famous, as a result, the response to the show has been lukewarm at best. Netizens have been saying, "Another show to begin with cancer, boring," "The success of Scent of a Woman does not mean others will be liked by viewers, sick of the same topic."
These remarks have added the pressure to the production team of Live in Style. The drama is penned by Moon Yeong Nam, one of the top scriptwriter in Korea.