The beautiful Wang Ji Hye's cute faces in SBS's Wednesday and Thursdya drama Protect the Boss have been attracting hearts of many guys and male fans.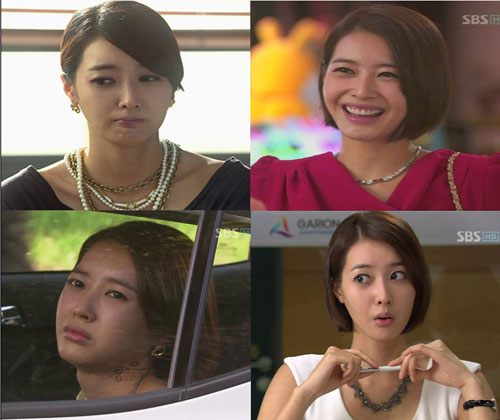 In the TV series, Ji Hye makes many cute faces, including a naivety smiling face, a pouting face, a sad crying face, and a surprised face. She takes advantage of her big eyes and beautiful face by making a variety of perfectly portrayed facial expressions. She makes the drama more enjoyable for the audience, and in addition, her expressions made her much loved and can't be hated by anybody.
The audience said that her facial expressions are remarkably original and forceful. The acting skills of Wang Ji Hye has been highly praised. Several keywords related to performance of Wang Ji Hye in Protect the Boss, which she is the second lead casts, have ranked high on search engine, marking her popularity.
Unlike typical role of rich woman character in drama, Wang Ji Hye is not afraid to make herself to be a joke in the series, where she engages in image self-destruction. She drank, hit by bottle in the head, and danced without any hesitation or consideration of image for the drama series.
Viewers responded with comments such as "I don't hate your character, I rather like you when you appear on the series," "Even though I'm a girl, I like you. I think it's because you perform so well," "The main contributor to ranking number Wang Ji Hye is not hated, instead Protect the Boss secures the cuteness image of Wang Ji Hye."
via JTN News