Korean actress Wang Ji Hye is sending thanks to Ji Sung.
On October 12th, 2011, Wang Ji Hye participated in MBC fm4u radio program "Jung Yeop's Blue Night" (푸른밤 정엽입니다). When asked by Jung Yeop who who is the elegance and graceful manner man that she most liked among all her opponent actors in drama, she picked Ji Sung.
Wang Ji Hye said that when first time shooting, she was nervous, but because of Ji Sung was taking good care of her, she can relaxedly completed the show filming. "He was the person who created the atmosphere on the set," said Ji Hye.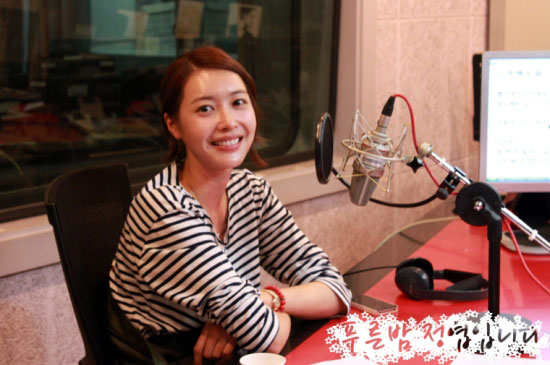 She added, "Influenced by drama series, have aroused the instinct of men to protect. Hope to be able to have love that is charming and sweet." She vented her grievance.
Wang Ji Hye also made public her story from been the unknown from the street selection to debut until the Protect the Boss where she drunk a little and sang "I am the Best" of 2NE1.
via AsiaToday