On the SBS TV entertainment program "Good Morning" broadcast on 9:50am on the morning of April 19th, 2012, the filming scene of "Rooftop Prince" was revealed.
On the day, on the outside of the filming scene, the Joseon Dynasty gang of 4 and Han Ji Min was preparing for the filming. But when filming started, Jung Suk Won seemed like not able to enter into the role, causing constant laughing. The shooting was only done successfully after several NGs.
On the other hand, in the scene where Jung Suk Won and Han Ji Min were looking at each other eye to eye, Jung Suk Won couldn't stopped laughing, and in the end the scene was took only after 7 NGs.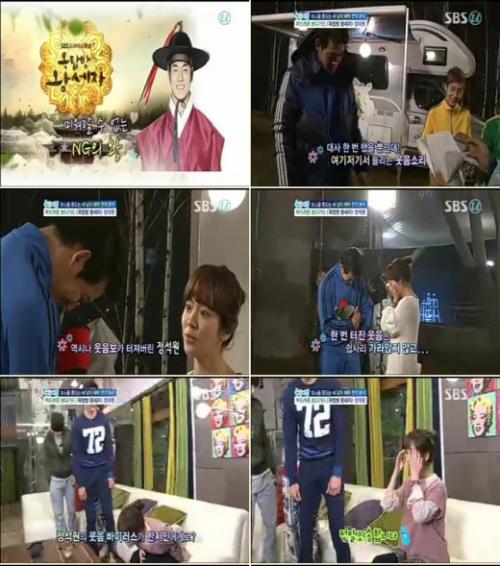 As such, Jung Suk Won is been called "NG King" on the scene.