The photo of actor Jo In Sung and child actor Lee Min Ho who acted in MBC drama The Moon that Embraces the Sun is getting attention. The photo was shot a long time ago when both was wearing swimsuit in a water park.
In the photo, Jo In Sung who is 186 cm tall wore a white T-shirt, and let Lee Min Ho sat on his neck just like riding a horse. The handsome look of Jo In Sung and cute look of Lee Min Ho gave visual impact.
Netizens reacted strongly, commented, "Why two of them took pictures together?" "Wow, go as far as letting Jo In Sung as Trojan horse," "Jo In Sung is really tall," "It's good if does not wear the T-shirt."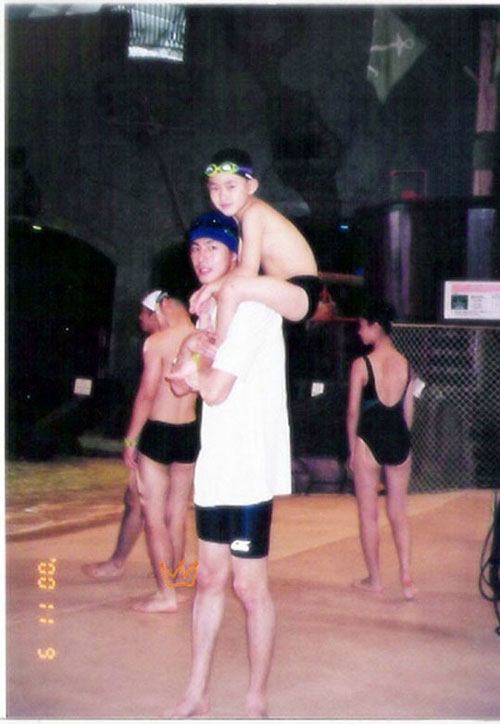 Currently Jo In Sung is preparing for his next project, while Lee Min Ho is acting in The Moon Embracing the Sun.