On October 5th, 2011, during the production press conference for the KBS new Wednesday and Thursday drama Glory Jane, Park Min Young revealed why she is willing to sacrifice her beautiful long hair and cut short the hair.
Park Min Young explained that because she felt that only with a short hair can express the taste of active and cheerful character of Jae In, so she cut short her long hair for the first time in 14 years. "Initially it's uncomfortable, worried that the hair may get long again, so kept asking hairstylist to cut it shorter. It's interesting to have this level of similarity." Park Min Young laughed and answered.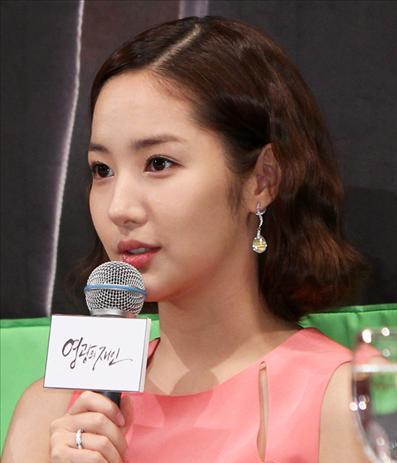 Park Min Young is acting as a cheerful and lively assistant nurse Yoon Jae In in Glory Jane, which also known as Glory Jae In, Glorious Jae In or Man of Honor.
Park Min Young who returned to silver screen just 2 months after the end of City Hunter, also said, "The gap with previous drama is too short, so a little hesistate initially. But the script is really interesting, also the director and screenwriter are very dependable, so even though body is a little tired, but still determine to accept the casting."
"Always want to act in a drama that can learn from senior actors while at the same time achieve an objective together. I feel that this time is really a good opportunity. So even if body is tired, must also act in the drama. Feel that by doing so I can learn even more things, at the same time also more liking and immerse into the character of Jae In. Indeed, the speed of conformation with the character of Jae In is very fast."
via YonhapNews