The photo took together by Kim Soo Hyun, Yeo Jin Goo and Jung Eun Pyo was made public.
On March 3rd, 2012, Yeo Jin Goo posted on his mini homepage, "Please, everyone, must stay tuned!" And he uploaded a photo at the same time. The photo is the photo of Yeo Jin Goo, Kim Soo Hyun and Jung Eun Pyo, who are starring in MBC sageuk The Moon Embracing the Sun. The meeting of two kings Yeo Jin Goo and Kim Soo Hyun attracted audience's attention.
In the photo, Yeo Jin Goo rested his hand on the shoulder of Jung Eun Pyo, revealing a lethal smile. At the same time, Kim Soo Hyun who was at the side also showed an elegant beauty. Yeo Jin Goo and Kim Soo Hyun were at the side of Jung Eun Pyo who was showing his distinctive humorous expression, letting viewers to feel the laughter in front of the camera.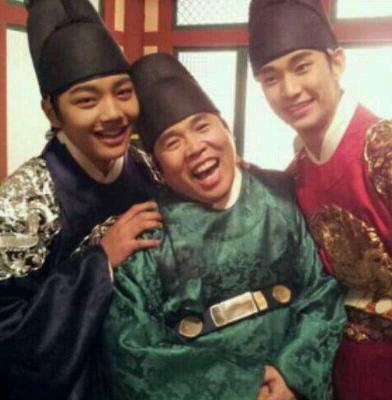 Fans commented on the photos, "Very much like to see them happy," "Seeing the two Hwons is an eye candy," "Both of them is beautiful" and so on.
On the other hand, The Moon Embracing the Sun has remained with 2 episodes.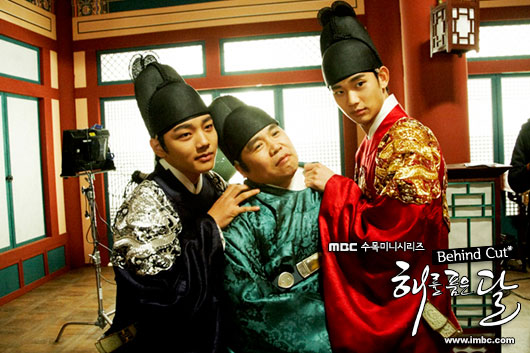 via Donga