Actor Yoo Ah In is showing his strong and fit body in the preview video of Fashion King.
On March 15th, 2012, a 11-minute preview trailer for Fashion King was released (view the Fashion King preview trailers).
In the trailer, the nude scene of Yoo Ah In which never been seen before attracted attention. Not a flat slim body, but the solid muscle has made him full of masculine charm. In the movie Punch, although his boxing skill is excellent, but he still did not expose his body. But for this drama, he strengthen the training, and managed to get a body of muscle.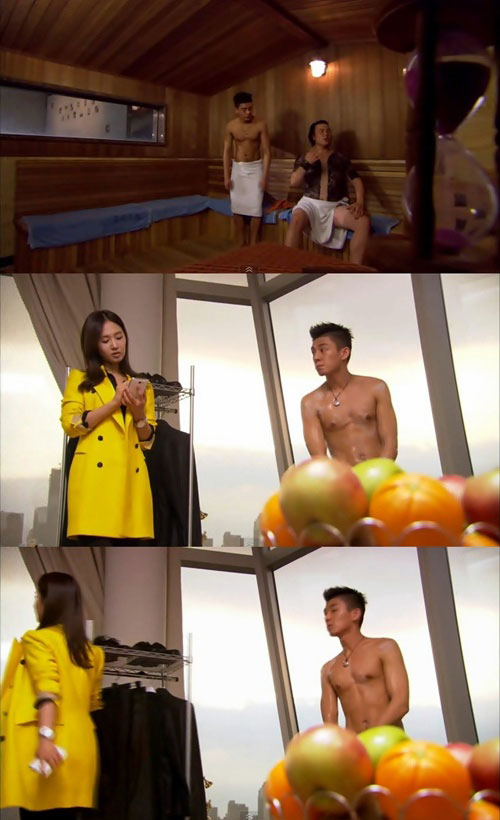 On the production press conference of Fashion King held on March 14th, 2012, Yoo Ah In explained, "In order to shoot this drama, as an actor, I need to display the body. My body is not good nor bad, but previously it was too thin, so I slightly adjusted."
Yoo Ah In is playing the role of Kang Young Gul, who was tortured when young as he lived with aunt who has a business in Dongdaemun Market, but ultimately becomes successful in fashion industry. Fashion King debuts on March 19th, 2012.
via Ilgan Sports