Actress Yoon Jin Seo staged a beautiful yet passionate 3-stage bed scene.
In episode 3 of tvN drama series Twelve Men in a Year broadcast on February 22nd, 2012, the series is attracting the attention of viewers through the 90-second bed scene of Yoon Jin Seo.
On the day's broadcast, after Mi Roo (Yoon Jin Seo) was dumped by ex-boyfriend Cha Jin Oh (Ohn Joo Wan), she starts a love relationship with Hyun Woo (Kim Da Hyun). Because of attentiveness and thoughtful of Hyun Woo is completely different from ex-boyfriend, Mi Roo has a good impression on him, and decides to have sex with him in a dizzying bed scene.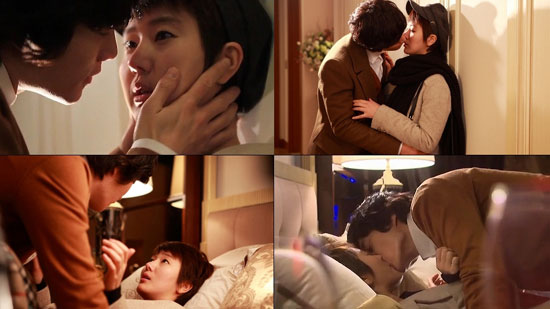 Twelve Men in a Year is a romantic comedy that tells a series of stories that happened when a 29-year-old girl Mi Roo who believes in the constellation deciding the fate, and writes review based on her experience in love with men of different zodiacs. The drama starring Ohn Joo Wan, Yoon Jin Seo and Go Joon Hee, and broadcast every Wednesday and Thursday night at 11pm through tvN.