Actresses Han Ga In and Yoon Seung Ah are passing on the gift for celebrating Valentine's Day.
On February 11th, 2012, Yoon Seung Ah uploaded a photo onto her Twitter and tweeted, "It's almost Valentine's Day. This is the regard from Wol (Han Ga In) and Seol (Yoon Seung Ah). Please celebrate the day with loved one."
In the photo, Yoon SeungAh and Han Ga In are holding a small bear bread of different color. The look of Han Ga In who set to eat the small bear bread is especially eye-catching.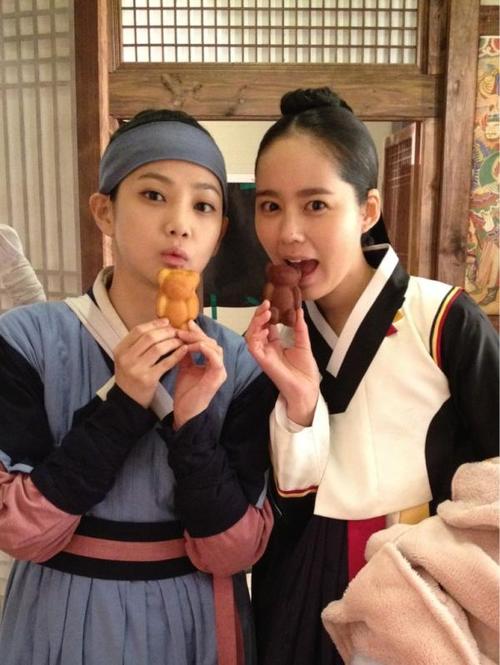 The two persons are currently starring in MBC drama The Moon that Embraces the Sun.