Recently in end January 2012, Yoon Shi Yoon expressed his view on the audience ratings.
Yoon Shi Yoon recently shows his side of muscular maturity through the shooting for Singles.
While shooting, encountering the suddenly cooling of weather, the condition of Yoon Shi Yoon himself is not so good, but he always showed a smile, and carried on the shooting until end together with the crews.
During interview, when asked about what's his opinions on good ratings when filming the TV series King of Baking, Kim Takgu and Me Too, Flower, Yoon Shi Yoon said,k "I am the recipient of favor because of ratings, but I absolutely cannot ignore the ratings."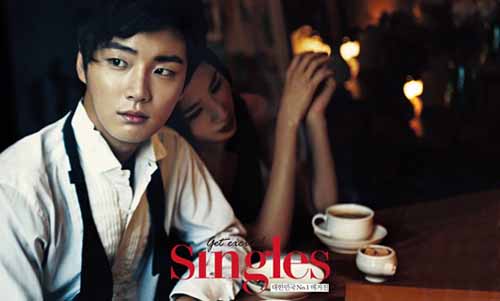 The rest of the interview contains in the February issue of Singles.