ZE:A's Lim Si Wan told the "painful" experience of having to wear height increase insole due to his short stature.
On the SBS's Strong Heart broadcast on January 31st, 2012, Lim Siwan who was guest star tipped off, "Because that I am short, I wore height increased insole while filming the MBC's The Moon Embracing the Sun. The child actors I worked with are very tall. They're still young and can keep growing. But I am already 25 years old, so I appear shorter. Thus, I have been wearing insole while filming."
Lim Siwan continued, "Because the drama is a sageuk historical drama, we're wearing shoes that are resembling a boot, so it's not uncomfortable to wear insole."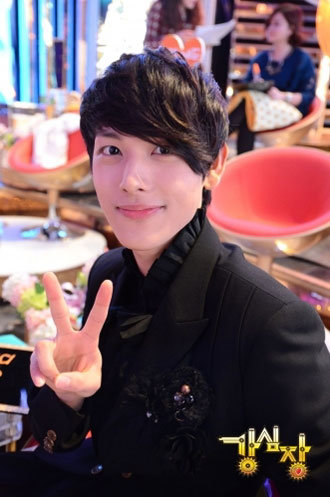 Lim Siwan revealed, "But good times don't last long. During a close up scene that happened to film my feet. Ultimately I was caught by one of the production crews that I wore insole, and I was asked to take it off to re-shoot again."
Lee Min Ho who co-starring with Lim Siwan on the drama said, "We went to martial arts school together to practice, when Si Wan took off his shoes, he was shorter by a large margin," causing the audience on the studio to burst into laughter.