Because of starring in MBC's The Moon that Embraces the Sun that is hugely popular, the daily schedule of ZE:A's Lim Siwan has become tighter, and with the more and more attention from the fans, he's beginning to feel more pressure on his acting.
In the drama, Si Wan is playing the role of Heo Yeom who is a top Joseon scholar, not only has a noble personality but also has a handsome appearance, winning praise.
In the first episode of The Moon that Embraces the Sun which was aired on January 4th, 2012, the 20-second appearance of Si Wan left a strong impression on viewers. In the second episode aired on January 5th, 2012, the stable acting of Lim Siwan of an idol group was shown perfectly.
After the broadcast, the name of Lim Siwan surged to the top of the list of most-searched words on various portals, and becoming the focus of discussion. Si Wan and his agency were surprised at the phenomenon, expressing that they "did not expect the acting of young character will attract such a enthusiastic response." An official of Siwan's agency Star Empire said, "We think the drama is a good piece, but we didn't expect it would generate so much discussion. We just want to express gratitude to the fans for their affection."
Moreover, Si Wan has won critical acclaim for able to display stable acting on his first attempt at acting. The official of Star Empire said, "Siwan and other members of ZE:A have been training very hard. This is a very good opportunity. With the acting skills that he has been practicing, Siwan shows a very good acting." The official also added with a smile, "Previously, Kwang Hee, another member of ZE:A, has a lot of opportunities to perform. But now Si Wan also has a lot of opportunities to promote the group."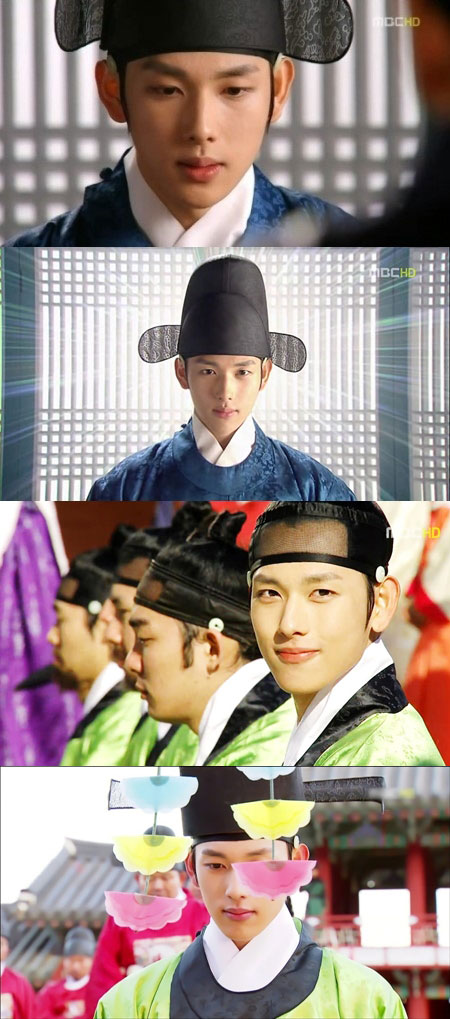 But one worrying thing is that Si Wan can't handle all the interview requests that pouring in due to time constraint. The official said, "Lim Siwan is a member of ZE:A who becomes a star overnight, but he is still a newcomer, and doing many interviews will help him to reach out. But there is not enough individual time for him to focus on individual activities due to filming schedule and ZE:A's promotional activities, so it's not easy." Eventually Star Empire decides to set aside three days for him for interview schedule. The official continued, "He has to meet many people and promote as much as possible when people wants him. During the interviews, Siwan plans to promote ZE:A's new album too."
On the other hand, the kids of ZE:A will gather together to conduct the long awaited overseas promotional activities.
via Joongang Daily