On June 4th, 2012, KBS 2TV new Monday and Tuesday drama "Big" is premiering. The drama which is starring two big names of Lee Min Jung and Gong Yoo, is combining comedy, romance, and fantasy in one, and is believed to be able to present a visual feast to viewers. Here's the 4 attractions of the drama which you'll surely care about.
New drama "Big" is a comedy that depicts the 18-year-old youth suddenly turned into 30-year-old adult, triggering a series of love stories.
Attraction 1: The distinctive love of 30-year-old outstanding doctor and 18-year-old unrestrained youth
The love of most outstanding 30-year-old pediatrician in South Korea, Seo Yoon Jae (Gong Yoo), is thoughtful. The love of 18-year-old rebellious teenager Kang Kyung Joon (Shin Won Ho and Gong Yoo) is simple and intense. Which kind of love would audience chose? And which kind of love Kil Da Ran (Lee Min Jung) who is the involved person would chose is attracting attention.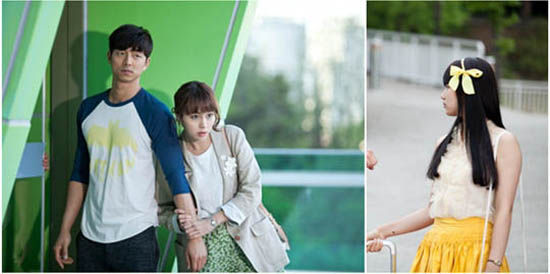 Attraction 2: "With the help of the body of your beloved fiance, I promote the development of the two's feelings"
"Big" adds the lingering romantic emotional development into the funny plot. 18-year-old youth Kang Kyung Joon who dressed as mature adult and dreams of growing up as soon as possible everyday, one day suddenly possesses the body of Seo Yoon Jae who have successful social status, and subsequently learned that the confused teacher Kil Da Ran is his fiancee.
At first he just wants to enjoy the feeling of been adult. However, when the time he is pretending as fiance of the teacher gets longer, the more he is unwilling to part with the relationship. The absurd plot of physical body is her fiance but the soul is teenager is staged. Through bold and subversive love scene, "Big" depicts the unique romance and growing up of adolescents.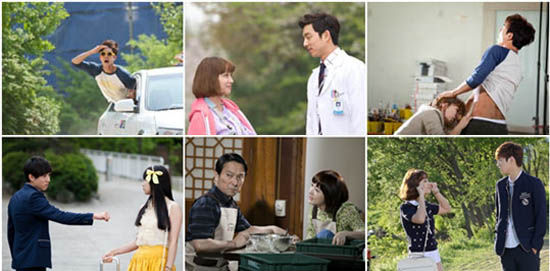 Attraction 3: The comedy acting by beautiful young man Gong Yoo and innocent teacher Lee Min Jung
The lead actor of the drama, Gong Yoo, plays the role of high school student after 5 years hiatus. He uses T-shirt to cover his face, leans out his body wearing the yellow-frame sunglasses, perfectly portrays the "Gong Yoo-style humor."
Lee Min Jung who used to show off the charm of people's goddess in movie "Cyrano Agency" and "Wonderful Radio" is transforming into confused innocent female teacher. When student asked, "how big is Western Han Dynasty's Yoo Bang (homonym of breast)," Lee Min Jung is panic and does not know how ot answer. She is also overwhelmed by outrageous move of fiance whose soul is taken over by youth, provoking laughter. The comedy performance of Gong Yoo and Lee Min Jung is another attraction of "Big".
Attraction 4: The classic lines and roles that full of personality unique to Hong sisters
TV drama "Big" gathers together super-idol Jang Ma Ri (miss A member Suzy) who come from the United States to find Kang Kyung Joon, Kil Choong Sik (Baek Sung Hyun) who is dashing around madly and unrequited loves idol singer Ma Ri, inseparable middle-aged couple Kil Min Kyu (Ahn Suk Hwan) and Lee Jung Hye (Yoon Hae Young), and other characters with personality. Classic lines spoke under the funny situation also bring joy to viewers.
via TVDaily