The fashion and dressing of Kim Sun Ah in her every appearance and shooting in MBC drama series "I Do, I Do" has attracted the attention of viewers. Production team revealed that in order to create the fashion image of Kim Sun Ah, 60 sets of clothes are prepared each episode for her to choose, not to mention accessories, which is rather amazing.
"I Do, I Do" is the drama that Kim Sun Ah cut short her hair for the first time since debut, to match with her strong woman role and image. With it, Kim Sun Ah creates another side of gorgeousness, raising the expectation of the audience.
In order to exude feminine beauty even in short hair, the stylist put in a lot of efforts, so the various styles previously released have been sought after and followed by female audience.
Production team said that behind the gorgeous fashion is the full preparation.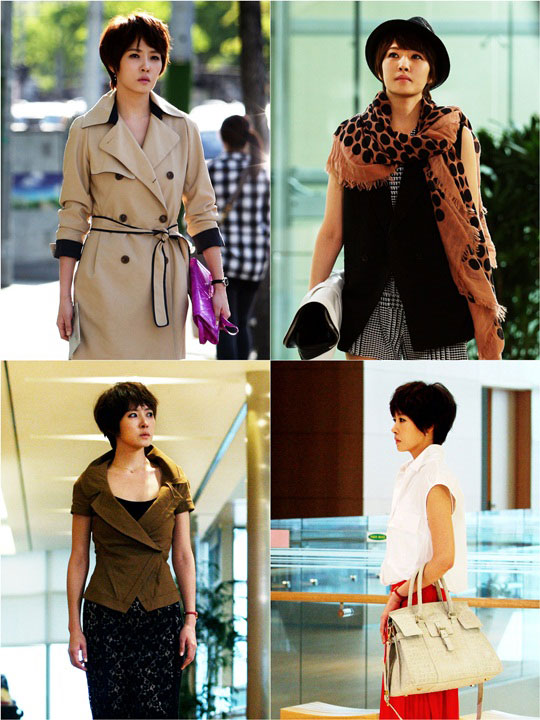 Stylist said, "Basically we'll prepared 60 sets of clothe for every episode, including various bags, hats, glasses and etc. which are matching the fashion style, generously preparing to protrude the role of Kim Sun Ah in the drama."