The set of 9 expressions of actor Ahn Jae-wook was made public.
Actor Jae Wook who is playing the role Kang Ki Tae with vivid feeling is gaining popularity with the increased ratings of MBC's Lights and Shadows.
Staring from the naive wealthy son "dissolute Ki Tae," to the recent "vengeful Ki Tae" who vows to revenge after knowing about the breach of trust incident by Myung Gook, and actions and speeches of Ki Tae in every episode will become a topic, discussed intensely by netizens.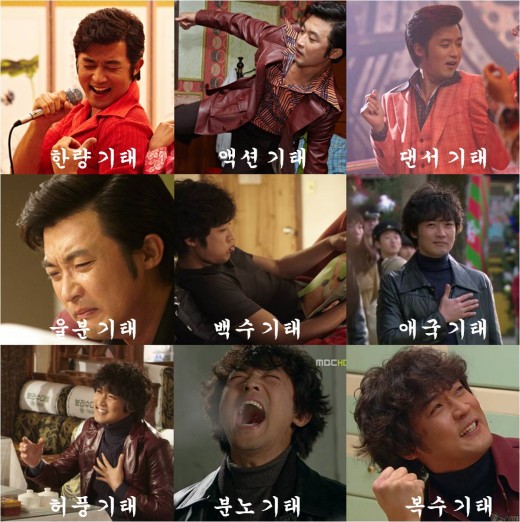 Expressions in the photos from left to right, top to bottom: Dissolute, Action, Dance, Furious, Horny, Patriot, Bluff, Angry, Revenge.
In this regard, an official responsible for publicity on TV series said, "Recent the viewing groups of TV drama series are expanding from middle-aged to younger generation, no matter main or supporting characters, all actions of actors are subjected to the attention. Especially as the superb acting of Ahn Jae Wook who is the center of the drama has caused many discussions by netizens, very encouraging."
via Nate