The SBS Monday and Tuesday drama "A Thousand Days' Promise" continue to comfortably rank at top 1 position in term of viewership ratings. In fact, the ratings of the drama has constantly increased with every episode.
According to AGB Nielson Media Research, A Thousand Days' Promise scored the rating of 17.5% on its forth episode aired on October 25th, 2011, the second week of the TV series is broadcast. A day before, it achieved 15.1% for the episode 3. The rating has again broke the previous ratings record of the drama to a new high.
The ratings are much improved from 12.8% and 14.6% rated by the first and second episode of 1000 Days' Promise on the debuting week. With the results, A Thousand Days' Promise has managed to open the gap with MBC's "Gyebaek" to rank as ratings champion for the time slot.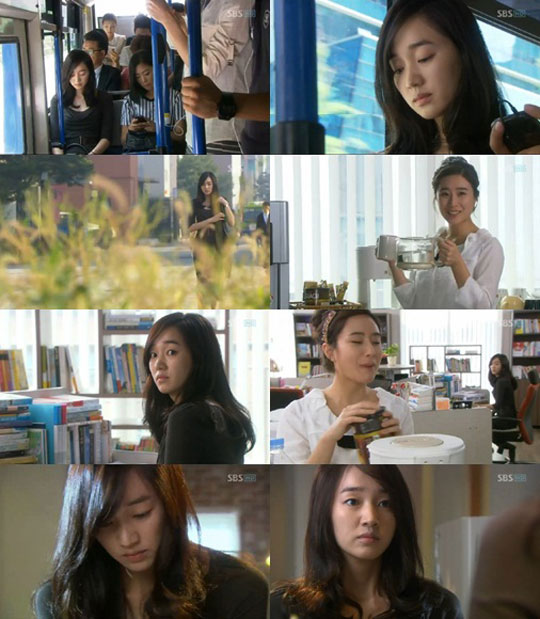 According to Nate, the large fans base who are following writer Kim Su-hyun and the excellent performance of the actors are the reasons that lead to constant rise in the viewer percentage.
In forth episode, Seo Yeon (Soo-ae) refuses to admit that she has Alzheimer's illness, and tries to avoid losing memory by writing notes and memorized repetitively. She also talked to herself continuously to support herself to be strong, but gradually she realizes that her body is gradually weaken. Her brother Moon-gwon (Park Yoo-hwan) and her cousin Jae-min (Lee Sang-woo) have discovered about her illness, and are lost hearing the diagnosis and suggestion of the doctor. Moon Kwon especially, whom Seo Yeon is as if a mother to him, sobs and says painfully, "What is this?"
Meanwhile, MBC drama "Gyebaek" and KBS2's "Poseidon" rated 13.3% and 7.3%, respectively on the episodes aired on October 25t, 2011.