SBS drama series A Tree with Deep Roots (Deep Rooted Tree) was selected to receive the representative Love Korean Language Award.
The 2011 drama series Deep Rooted Tree starring Han Suk Kyu, Jang Hyuk and Shin Se Kyung is selected by Korean Language Cultural Center as the winner of 2011 Love Korean Language Award.
Korean Language Cultural Center said: "A Tree with Deep Roots describes the background of Hangul creation, the anguish of King Sejong in the process, as well as interprets King Sejong love for citizens, and convey the scientific principles of Hangul and its advantages," and hence it's granted this award.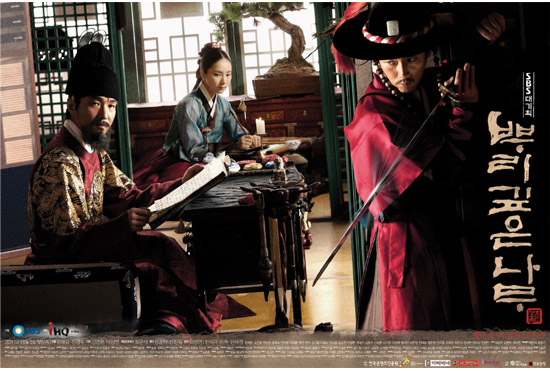 Therefore, PD Jang Tae-Yoo was invited to attend the awards ceremony.
Activities held at the 2nd floor auditorium of Mapo-gu Chungbu Women's Development at 7:00 pm on February 22, 2012.