Actor Ahn Jae-wook said that he once hated drama series, attracting attention.
On the afternoon 2pm of November 24th, 2011, the production conference for MBC 50th anniversary special feature drama Lights and Shadows at Selena Hall, 7th floor of Imperial Palace Hotel of Nonhyeon-dong, Seoul, Ahn Jae Wook said, "Because of hating TV series, I have rested," revealing frankly the reason for him to rest for 3 years.
On the day, Ahn Jae Wook said, "Until when we have to shoot drama throught the night? If I have many roles on the side of drama, would become backing of younger generation for better environment (but unfortunately not)." Showing the criticism attitude on lack of change currently from the past on harsh Korean drama production system.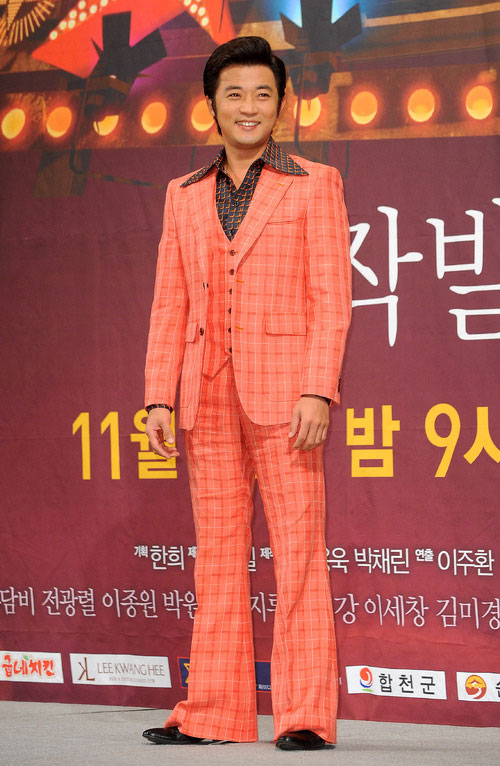 From the attitude, it can be seen the reason why he who is a popular actor experienced the loss period of up to three years.
Ahn Jae Wook said, "Once I think about the existing problems cannot be resolved by the era of mine, I feel timid, feel that I should actively participate in the activity. Coincidentally, encountering a good work, so I act in it." He explained the background of which he comebacks to the TV screen via Lights and Shadows.
TV series Lights and Shadows which centers around the musical troupe that perform in various places to tell the love and desire of people and to reflect on meaning of life, is scheduled to premiere at November 28th, 2011 at 9.55pm.
via Nate