The lead actors and actresses of MBC drama "Lights and Shadows," Ahn Jae Wook, Lee Pil Mo, Nam Sang Min, Son Dam Bi wore the beautiful hanbok to gather together, sending the Lunar New Year greeting to the viewers.
When shooting single and double photos, Ahn Jae Wook and Lee Pil Mo brought their agility demeanor to match their partners.
When shooting, Ahn Jae Wook quietly moved a little forward for Son Dam Bi, while Lee Pil Mo turned into forked leg man for Nam Sang Mi.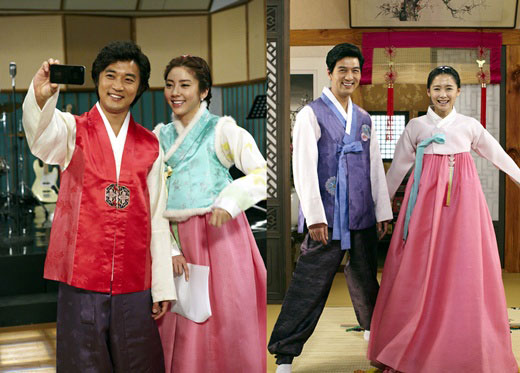 Although in the drama they're rival in love entangled by the fate, but on the day of shooting, they showed closeness that is like siblings.
via Nate