MBC drama series Lights and Shadows foreshadowed the change of Ahn Jae Wook's role because of wrongful death of his father.
In the episode 6 of Lights and Shadows broadcast on December 13th, 2011, the appearance of defeated Ki Tae (Ahn Jae Wook) due to conspiracy of Chul Hwan (Jun Kwang Ryul).
Ki Tae's father was labeled with the title of terrorist in the 1970s due to Chul Hwan's plot, and was interrogated with torture by Central Intelligence Bureau. Ki Tae shed tears of blood because of the wrongful death of his father.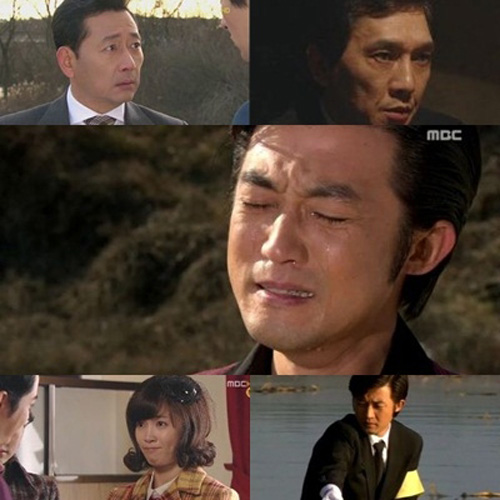 After hearing the news of death of Ki Tae's father who is like his biological father, Cha Soo Hyuk (Lee Pil Mo) is full of guilt, and at the same time show the mental misery. His future relationship with Ki Tae has attracted the attention of viewers.
The conflict and confrontation between Ahn Jae Wook and Jun Kwang Ryul escalates in the day's episode, causing the rating soared. The rating for sixth episode of Lights and Shadows is 10.1%, an increase of 1.1% over last episode, according to AGB Nielson media research agency.