Ahn Jae Wook frankly revealed that he wants a girlfriend who is younger than him.
On the MBC variety show A Good Day broadcast on the morning of February 28th, 2012, Ahn Jae Wook was interviewed on the set of Lights and Shadows.
When he was asked, "Love, or friendship?" Ahn Jae Wook wittily replied, "Love. I should not yet exceed the age of talking about friendship. I have many friends."
MC Kim Han Sik asked, "Then between older and younger, who do you want to be together?" Ahn Jae Wook said, "I have no requirement on age, but should be the younger, if older I have to get together with 50 years old now, it can be outrageous." The remark triggered laughter.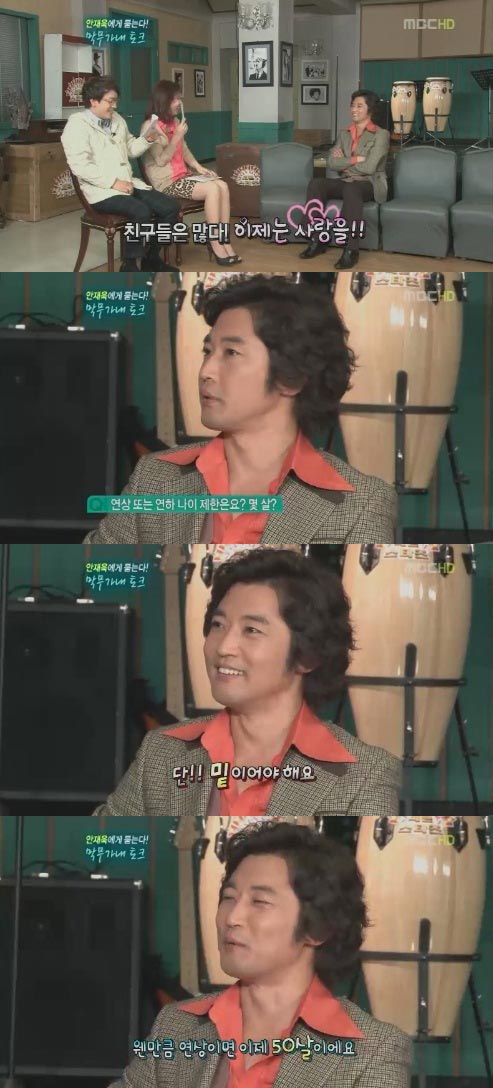 Early on, when asked "If you have a 10 million won, how many will you spend on girlfriend," Ahn Jae Wook did not answer. When Kim Han Sik raised the question again, Ahn Jae Wook said that if he has the ability, he will try to spend as much as possible. His reason is that the expend will reap the harvest.
Ahn Jae Wook also said that his monthly phone bill does not exceed 40,000 won, surprising everyone.
via Nate