Recently Ariel Lin Yi Chen (林依晨) is been appointed as the spokesperson of Pantene, Head & Shoulders, Vidal Sassoon, and Clinicare series with the renumeration of 8 millions Taiwanese dollars. While her purse if full, the invitation to act in drama is also non-stopping. But because of an intimate kissing scene with Sunny Wang in In Time with You which caused a series of negative discussions, making Ariel Lin to angrily threaten to retire from film industry.
Ariel Lin used to explain on official website on the reason to temporarily leave entertainment industry, explained that because of overtime working, she is overly tired and cannot handle the load, coupled with early surgery because of "butterfly saddle cyst," her physical condition is no longer as good as before. So she decides to temporarily leave the TV series circle.
It is reported that reason for relationship between Arel Lin and her boyfriend Zheng Jia Yao (鄭家堯) to quickly frozen was because that Cheng Jia Yao was reporting false age, where he said he is 36 years old while he is actually 43 years old, resulting in greatly reduced sense of trust by Ariel. In order to straighten out contradictions in a lie and make it plausible, Zheng Jia Yao said, "Fortune teller suggested to say a younger age, it can help with career!" Ariel Lin was quite dumbfounded with such explanation. Ariel Lin has always wanted to be off to distant place with boyfriend, going to USA to study master's, but it's delayed because of work commitment. With the age cheating issue exploded, Ariel Lin chose to pull apart the distance with Cheng Jia Yao.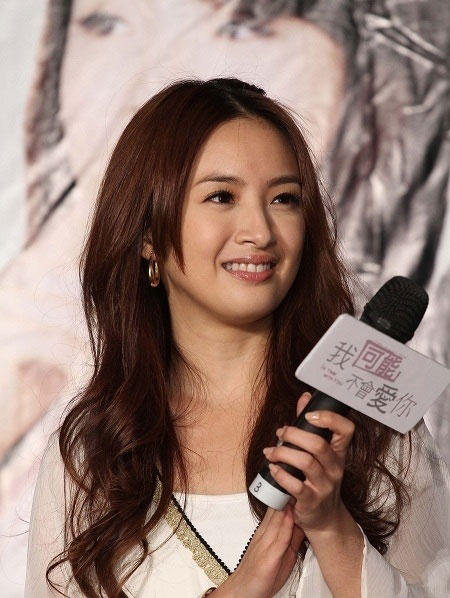 The incident of breaking up has attracted many gossips. Facing with speculation of outside world, Ariel Lin said on his official site, "The man that currently in relationship with me, is not secretive, but just low-key. He does not have contact or relationship with opposite sex that is improper or let me worried, never has marriage record, and also never has kid before." She keeps praising the man is one of the best person she knew, and added, "Is used to marry or used to have children can be used as the reason to decide a person is a good or bad person? I do not agree."
As Zheng Jia Yao used to been reported as driving branded car, live in luxury home, and has marriage record, so no matter if this current boyfriend that she is secretly in love is still Zheng Jia Yao as rumored, it can see that Ariel Lin is still care about Cheng Jia Yao, supporting him to the end.
Ariel Lin recently takes up a role in Love Sick (戀愛恐慌症), and is acting ungly and funny in the film. She is actively working again in order to stop the rumors of outside world. She transforms into route of mature career woman of mid 20s to mid 30s, and revealing the sexy career line (cleavage), and indeed the career is advancing, and earned the love of OL (office ladies). May be blocking the outside gossip will make quickly save enough money to fulfill her dram to study abroad.