Idol YoonA, turned out to be an actress with such a good acting skill.
In episode 13 of KBS 2TV drama "Love Rain" aired on May 7th, 2012, YoonA demonstrated her acting strength which grown even more, amazed the viewers. YoonA perfectly interpreted the sadness of Ha Na. Not only so, she also skillfully portrayed the sad in the heart, but have to keep a smile, to the extent that nobody would believe she is an idol.
On the day's broadcast, Jung Ha Na (YoonA) and Seo Joon (Jang Geun Suk) broke up tearfully. Jung Ha Na is confused after knowing the first love of her mother Kim Yoon Hee is father of Seo Joon, Seo In Ha. After arriving in Seoul without speaking a word with Seo Joon along the way, Jung Ha Na drunk after drinking a lot. Back home, Seo Joon said to crying Ha Na, "Let's… walking together? No, right?" Listening, Jung Ha Na was just silently shedding tears, without answering.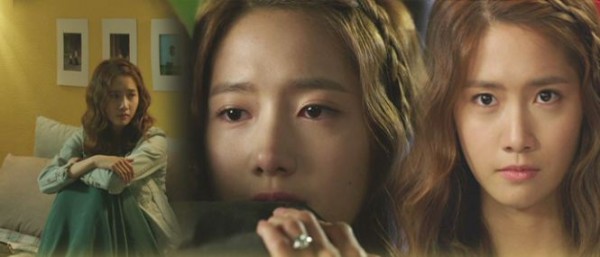 After the acting of tearing, YoonA showed an even deeper inner heart acting. Crossed path with Seo In Ha who is together with Yoon Hee, Jung Ha Na pretended that she's OK, and said, "The sea is beautiful, right? Mom always wants to go to the seaside with professor Seo." Seo In Ha said he plans to marry Yoon Ha. Jung Ha Na froze the moment she heard it, but immediately adjusted her mood, and answered long-winded, "Very happy, congratulations to you, professor Seo, congratulations to you, mom. In future, my mother is entrusted to you, must let her happy. How did you propose?"
Crying and smiling, the emotion of Jung Ha Na has constantly changed, and the acting skill of YoonA who played the role of Jung Ha Na has grown to the extent of able to completely interpreted the scene. Thus, it can be seen that the acting strength of YoonA has went beyond the level of idol to reach the level of actor.
via Nate