Rookie Baek Seo Bin who debuted with SBS Wednesday and Thursday drama series A Tree with Deep Roots (Deep Rooted Tree) is getting more and more attention. It is reported that Baek Seo Bin is the second son of famous actor Baek Yoon Sik, thus he is always covered by his father's aura, and also well known by entertainment industry.
Baek Seo Bin said in a recent interview, "Deep Rooted Tree can be said as my debut drama, until now I still feel like went through a dream. I read the original work of the drama series, feel that it's interesting, when I heard that it's going to adapt into a TV series, I want to play a role, and unexpectedly really have this chance."
Baek Seo Bin admitted, "Although I passed the first audition, but because of my father is going to camera in the role of King Taejong, so I feel a lot of presure. When I first heard the news, I hesitated. I have no acting experience, and if I star together with father, I afraid of been compared and discussed. If I act well, people will say he should do so as he has a father as role model, but if I act poorly, then people will say I managed to be casted because of my father. So at that time I think for a long time, but finally the director gave me encouragement, so I decided to appear n the drama."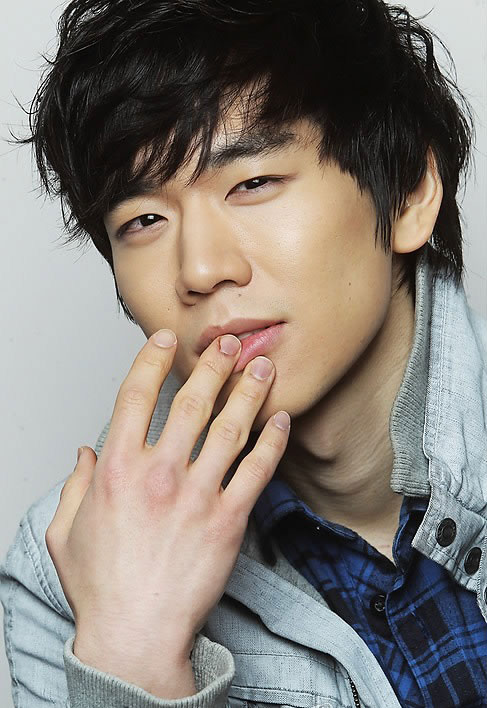 It was said that because the pressure at that time was relatively large, Baek Seo Bin did not tell his father about audition beforehand. So Baek Yoon Sik was surprised when knowing it afterwards.
Baek Seo Bin is playing the role of Jang Eun Sung who is the core member of King Sejong's Hidden Roots secret organization. The character does not exist in the original work. Baek Seo Bin said, "There is not even a few sentences that describe the character in the script. So in order to fully show the personality of the character, I even took out the Daewang Sejong which the drama is set on same historical era background as textbook to study. Other than dialog lines and character's expressions, I also studied the martial arts."
When asked if his father provided him any guidance, Bae Seo Bin said with a smile, "Actually before the start of filming, my father began to supervise me, at that time I was scolded miserably. But with the father taught me, I felt very dependable in heart, two days ago I even watched the drama together with father. Elder brother Baek Do-Bin who used to act in Queen Seondeok and sister-in-law also gave me a lot of opinions."
The original dream of Baek Seo Bin who specialized in ecological system is to involve in movie planning, at the time, he also applied to film acting as minor subject without the knowing of his father who didn't want his sons to enter entertainment circle.
Just before graduation, Baek Seo Bin told his father frankly that he wanted to be an actor, but his father did not immediately agree, but only after a few days that he told Bae Seo Bin that he may tries, and these words brought a lot of strength to Baek Seo Bin. Since then, actor becomes Baek Seo Bin's dream. He happily said, "Deep Rooted Tree helped him to root and sprout in entertainment industry."
via Asiae