The broadcast of TV series Brain is coming to an end, and the behind the scene photos when shooting the last final episode has also been made public.
Shin Ha Kyun, Jung Jin Young, Choi Jung Won and other actors are bidding farewell with the filming of the drama, but the actors still demonstrated their passion for acting.
The actors have been filming together for four months, although very tired, but still passionate. The audience's attention for this drama is also very high, making the atmosphere of shooting is more relaxed for actors, a far cry from the seriousness in drama.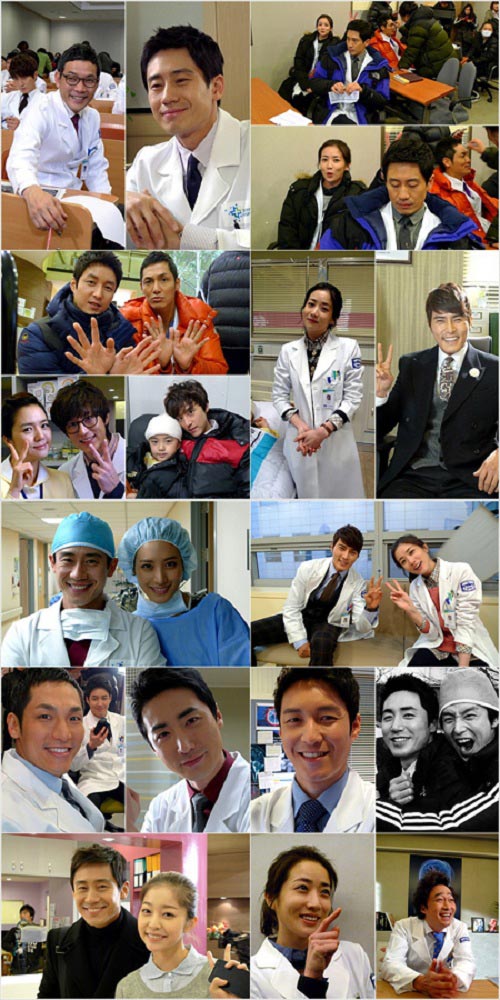 The photos released show the closeness between the actors, who be together day and night.
Excellent teamwork makes the successful drama. An official of production team said, "The audience's support is more effective than any tonic, can boost our spirit. We will work harder to produce better drama. Our greatest ambition is to obtain the audience's support."
Another staff member expressed that it's pleasant working with actors, "The script is in place very timely. Shooting is often carried on till midnight, but the staffs do not care about tiredness, and the attitude of actors is sincere, we can say our shooting was carried out smoothly, and is also very happy. "
Brain production company CJ E & M said, "because the drama is very popular with the audience, so many people hopes that we can extend a few episodes, but we have finished filming the last episode, and has a put a perfect ending to the drama. The audience's attention and love is a continuation of our drama, I hope you can continue to support the last two episodes left."
The last two episodes of KBS drama Brain is broadcasting in January 16th and 17th, 2012 at 9:55 pm.